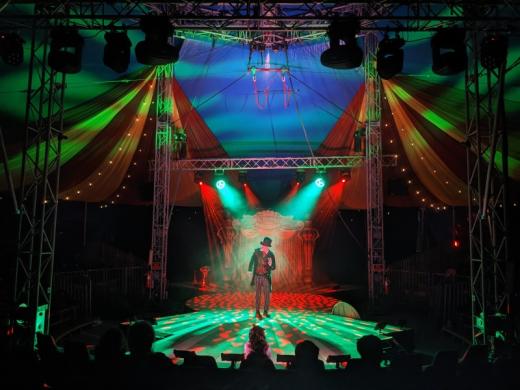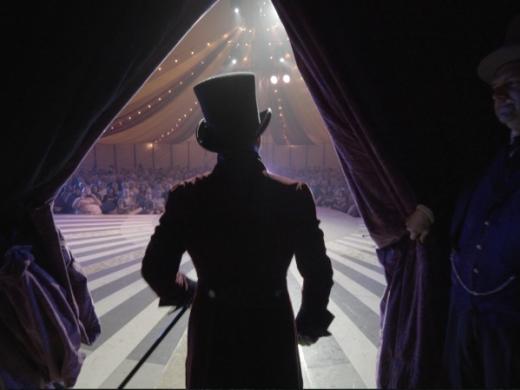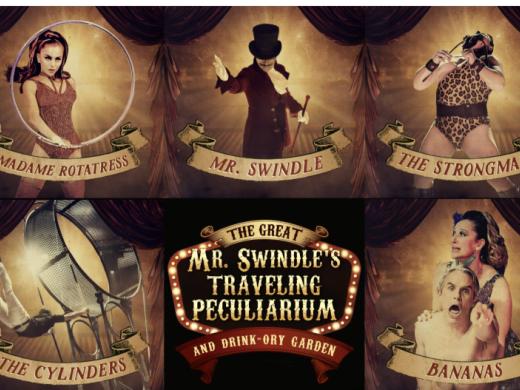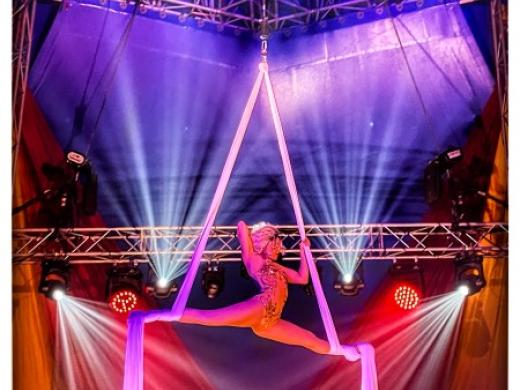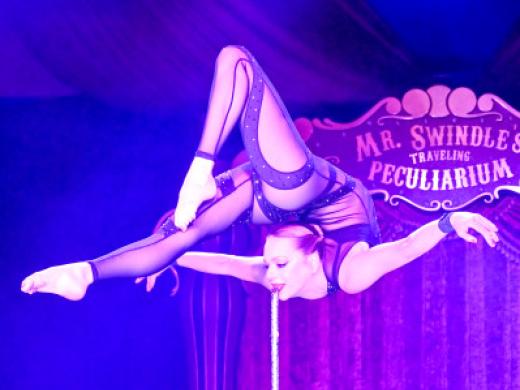 The Great Mr. Swindle's Traveling Peculiarium and Drink-Ory Garden
3000 Ringling Blvd, Sarasota, FL 34237
(941) 445-7309
[email protected]
SARASOTA, FL and ENGLEWOOD, FL
Tickets Go On Pre-Sale July 11th with Code: FP23 for a 15% OFF Book Your Seats In Advance Either Online at https://www.mrswindles.com or By Calling 941-445-7309
Mr. Swindle's Traveling Peculiarium and Drink-Ory Garden is returning to Sarasota's Fairgrounds on 
3000 Ringling Blvd January 25-February 4, 2024! Join Mr. B.S. Swindler and his mischievous misfits 
under the boutique big top for an all new performance featuring mind-bending acrobatic performances, 
absurd comedy and other unexpected surprises. Certainly be sure to attend early to relish in the perplexing 
potions, bitter brews, mischievous medicines and savory snacks served in Dr. Elixir's Drink-Ory Garden 
one hour before show time. Join us for this unique experience designed for grownups.
The performance takes place under a custom-made, boutique, climate-controlled big-top tent that features 
comfortable cushioned seating to please your posterior. Tickets for Mr. Swindle's Traveling Peculiarium 
and Drink-Ory Garden are on sale now and available at www.MrSwindles.com or by calling 941-445-
7309. For groups of 10 or more, contact group sales at [email protected]. Must be 18+ to attend.
Playing in Sarasota at 3000 Ringling Blvd, Sarasota FL 34237 
Playing in Englewood January 8-21, 2024 at 325 W. Dearborn Street, Englewood, FL 34223
Amenities
General Info
Accessible
Discounts Available