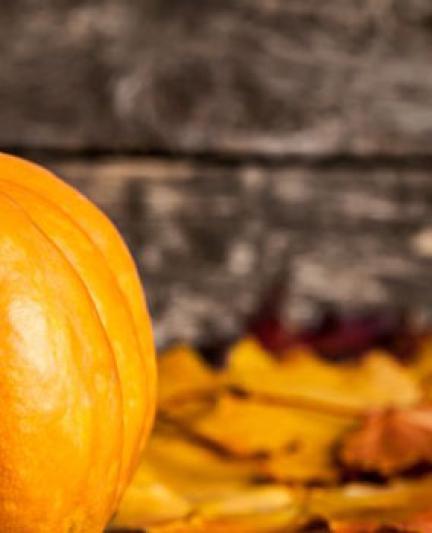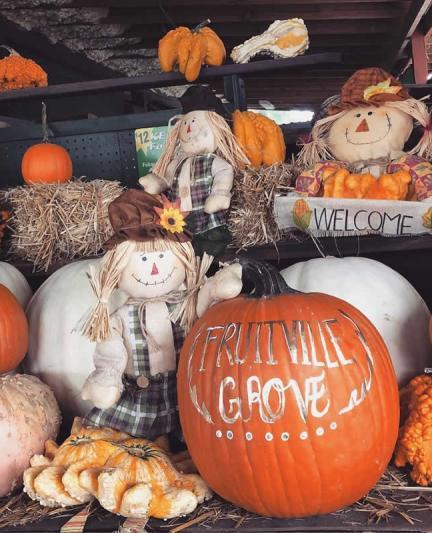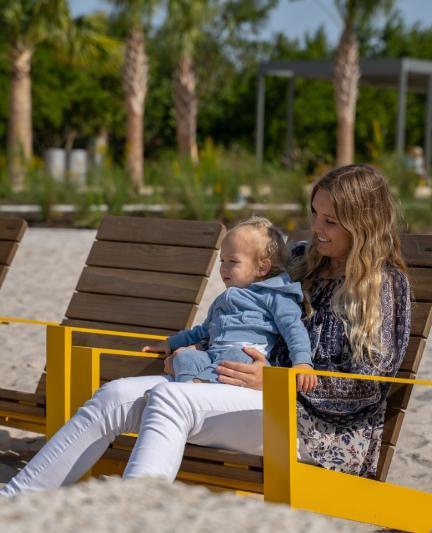 Spend October At Sarasota's Pumpkin Patches
Carve out a few weekends this fall for some good ol' fashion pumpkin picking at these annual events
October in Sarasota is nothing short of magical, with cooler weather setting in and jack-o-lanterns making gourdgeous appearances on front steps amongst tropical Florida foliage or at the base of our evergreen palm trees. But don't be fooled, just because our palm leaves don't change autumnal colors, Sarasota County still very much gets in the Halloween spirit—with plenty of family-fun fall festivals, pumpkin patches and warm enough temps for even a pumpkin splash (floating pumpkin patch in the pool). Grab the kiddos, it's time to have a hayride down south and carve out a face or two.
Fruitville Grove Pumpkin Festival, Fruitville Grove Farm Market
Every weekend throughout the month of October, from 10am - 5pm, the whole family can experience a happening Halloween festival at the 34th annual Fruitville Grove Pumpkin Festival. Besides a $5 parking donation, admission is free for all to enjoy a petting zoo, face painting, a Kids Fun Zone and playground, live music, decorated photo spots and costume contests! Stroll under the shade of large oak trees to see local vendors in the craft show with their one-of-a-kind crafts, paint pumpkins, jump on a carriage ride or hayride and be a spectator of Torres Family One-Ring Circus with the Torres Extreme Riders in the Globe of Death, who will have showtimes on all Saturdays and Sundays. Come hungry and enjoy a food truck rally as well as other vendors with festival food.
And if you're not around on the weekends, don't fret, the farm market and pumpkin patch are always open during the week from 9am-6pm to pick out a pumpkin, fall decorations or grab some local farm fresh produce and snap some awesome photos in the pumpkin patch. 7410 Fruitville Rd, Sarasota, FL 34240
Fall Festival, University Town Center
On the weekend of October 22nd & 23rd, from 11am-6pm , head to the shopping and dining district of University Town Center for a family-free event! A pumpkin patch will be set up for the 2nd annual Fall Festival, as well as carnival rides and other fall-themed activities—including a Lil Mr & Miss Pumpkin Pageant, a Pet Costume Content, community performances and fall-themed photo stops. In addition, grab food and drink at local food trucks and beer trucks, and shop in the open-air at 40+ market vendors. Register for free at eventbrite.com Located in Parking Lot 4 (East Grand Entrance) of The Mall at UTC.140 University Town Center Dr, Sarasota, FL 34243
Pumpkin SPLASH, Arlington Park & Aquatic Center
You've probably been to a pumpkin patch, but have you ever been to a pumpkin splash? On October 22nd, from 11am-1pm, have the kids jump in for a swim in the pool and pick out a floating pumpkin at the Arlington Park & Aquatic Center! With various pumpkin decoration stations, they'll be able to paint, sticker and carve their chosen pumpkins for $10 per participant. Parent/guardian assistance is required for carving pumpkins. Register here or in person. 2650 Waldemere St, Sarasota, FL 34239
Boo at The Bay!, The Bay Park
Come one, come all to the first-ever Boo at The Bay! on Friday, October 21st, starting at 6pm. As part of The Bay Park's 10-day grand opening, venture over for a not-so-scary evening filled with trick-or-treating and free pumpkin pickings, as well as yard games, food truck easts, chances to win prizes and more. Costumes are encouraged at this family-friendly special event! Attendance is free but also limited. Advanced registration is required here. 655 North Tamiami Trl, Sarasota ,FL, 34236