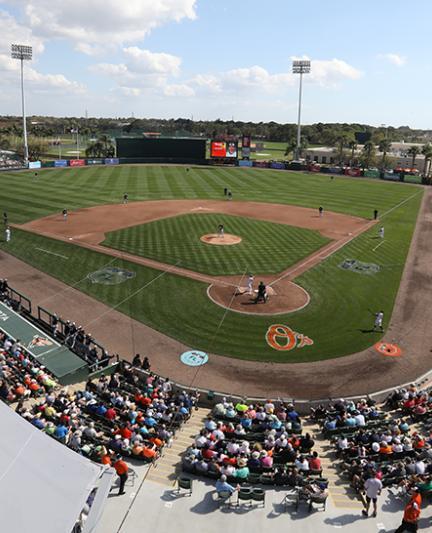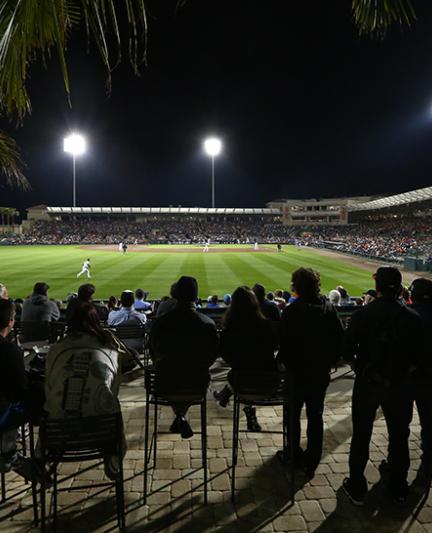 Get Ready for the Baltimore Orioles Spring Training Season
2023 marks the 13th season for the Orioles at "Birdland South" in Sarasota County
Snowbirds aren't the only ones flocking to Sarasota in February. The Baltimore Orioles kick off their 13th spring training season in Sarasota on February 25, 2023 at Ed Smith Stadium when they play the Minnesota Twins.
2023 Home Schedule
The Orioles have 17 home games on their 2023 Grapefruit League schedule. The final home game of the season will take place March 27 when Baltimore hosts the St. Louis Cardinals before heading to Boston to face the division rival Red Sox.
Weekends will be full of family fun with eight of the club's 17 home games falling on either a Friday, Saturday, or Sunday. Most years following Sunday home games, all children between the ages of 4-14 are able to participate in a postgame Kids Run the Bases.
Can't make a game at Ed Smith Stadium? You'll have four more chances to see Baltimore play just a short drive from downtown Sarasota in their two road matchups against the Pittsburgh Pirates (Bradenton) and Atlanta Braves (North Port).
More than 1 million fans have cheered on the Birds at Ed Smith Stadium since the team moved to Sarasota. (Sarasota County's got plenty to cheer about as well, since the team generates around $89 million in economic impact each year.)
When you Go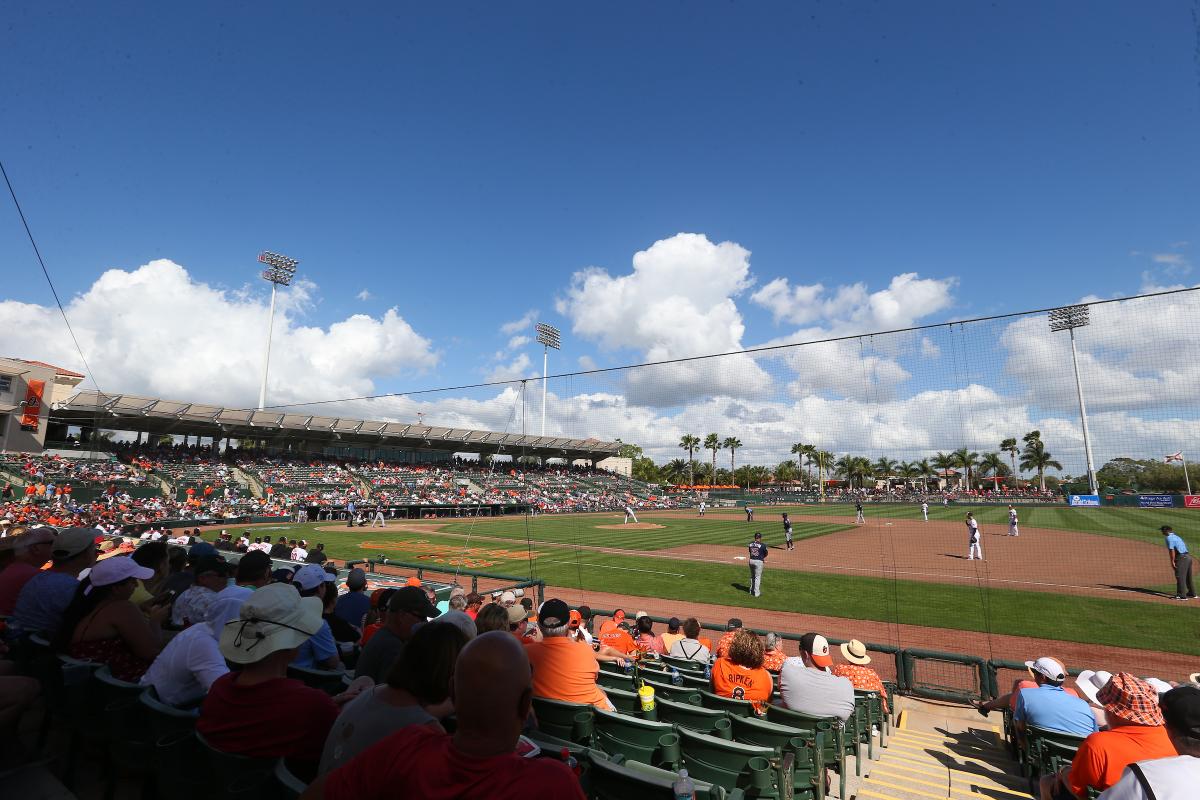 If you're looking for shade, focus on sections 203 to 211 (rows 8 and above) along the first base side or sections 215 to 223 (rows 10 and above) on the third base side. Another option is the Third Base Lounge, located on the stadium's second level. Fans who choose to sit there get a great view of the action on the field and have access to both a climate-controlled bar and outdoor seating.
Arrive early, because players and coaches often sign autographs from the time the gates open until 45 minutes before game time. While you're waiting for the first pitch, you can shop for team gear at the Orioles Official Team Store, located just inside the home plate entrance of the park, and try to snap a photo with the Oriole Bird, who's been the team's mascot since 1979.
Grab a Meal at the Ballpark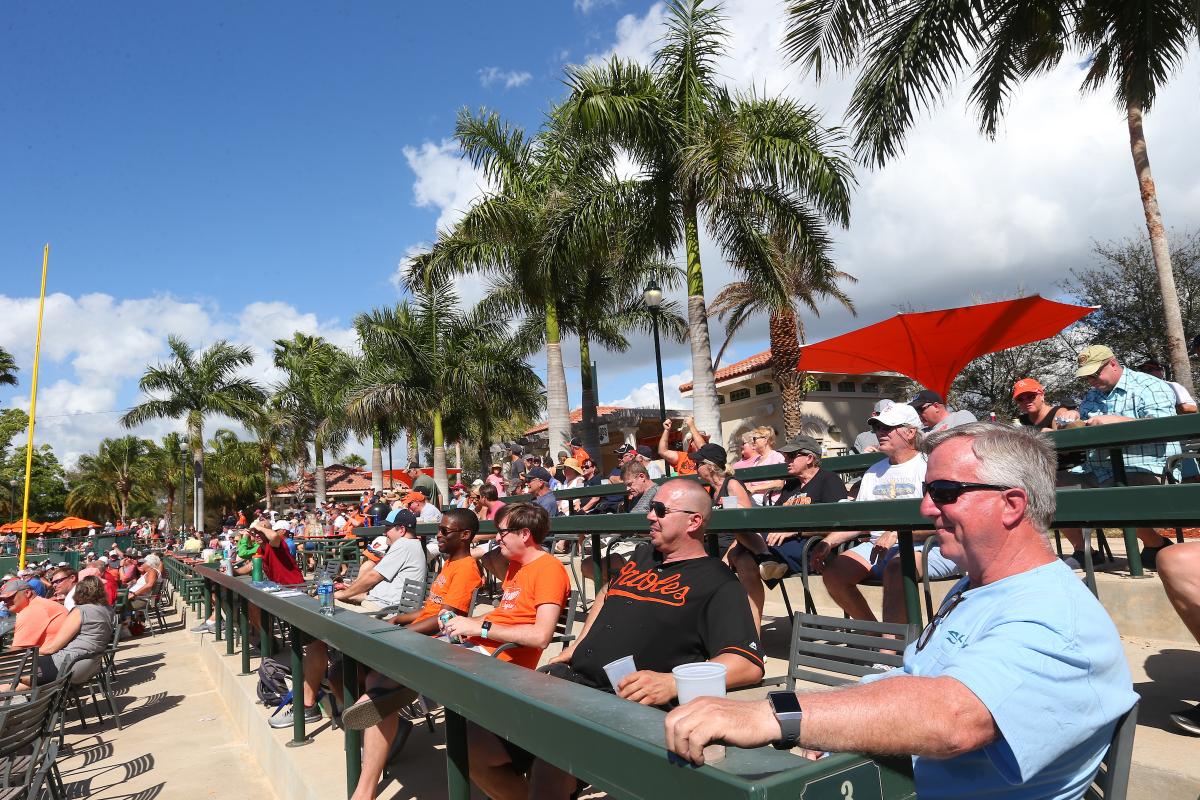 Feeling hungry for a ballpark snack? The Orioles Fit Grill on the upper level concourse features a variety of healthy options. It was established to support the Orioles Health and Fitness Challenge in Sarasota County's middle schools.
Or head to Café 54 inside the home plate entrance to the ballpark. Sandwiches, wraps, and other items are on the menu there, which can be enjoyed at your seat or in a climate-controlled setting if you need a break from the Florida sun. The café is named in honor of the year (1954) Major League Baseball returned to Baltimore.
Baltimore Orioles 2023 Spring Training Home Schedule
(opponents, dates, and game times subject to change)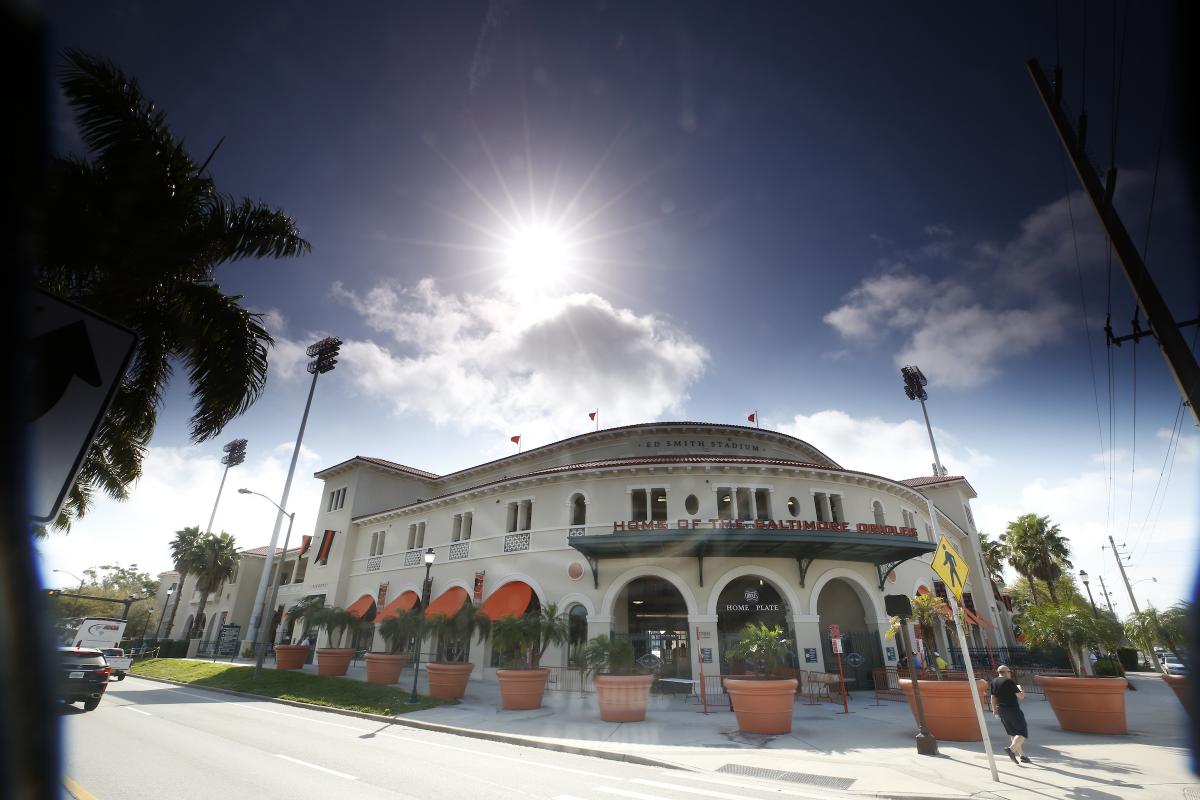 Feb. 25 vs. Minnesota Twins
Feb 27 vs. Tampa Bay Rays
March 1 vs. Toronto Blue Jays
March 3 vs. Pittsburgh Pirates
March 4 vs. Atlanta Braves
March 6 vs. Philadelphia Phillies
March 8 vs. Pittsburgh Pirates
March 10 vs. Minnesota Twins
March 12 vs. Boston Red Sox
March 13 vs. Detroit Tigers
March 16 vs. Toronto Blue Jays
March 19 vs. Pittsburgh Pirates
March 21 vs. Pittsburgh Pirates
March 23 vs. Detroit Tigers
March 24 vs. New York Yankees
March 26 vs. Philadelphia Phillies
March 27 vs. St. Louis Cardinals