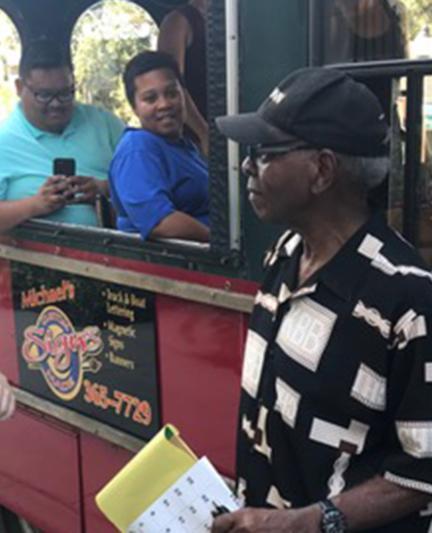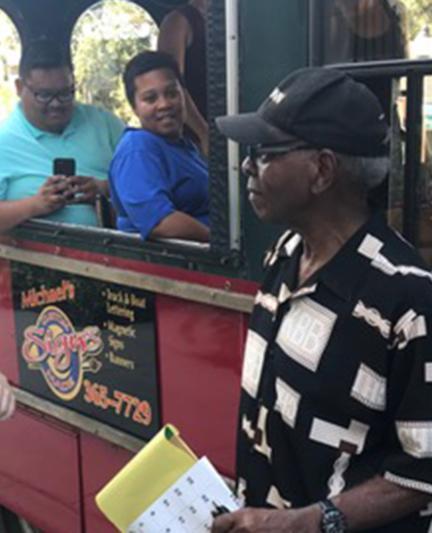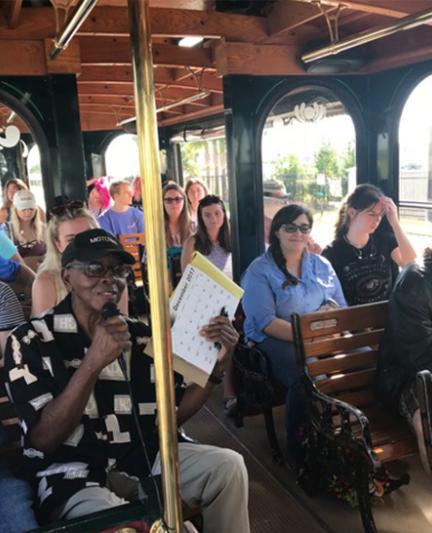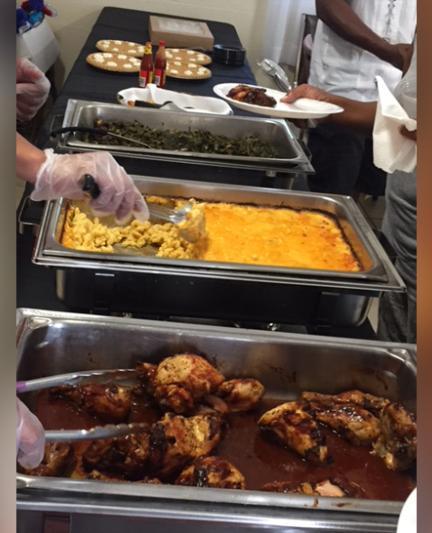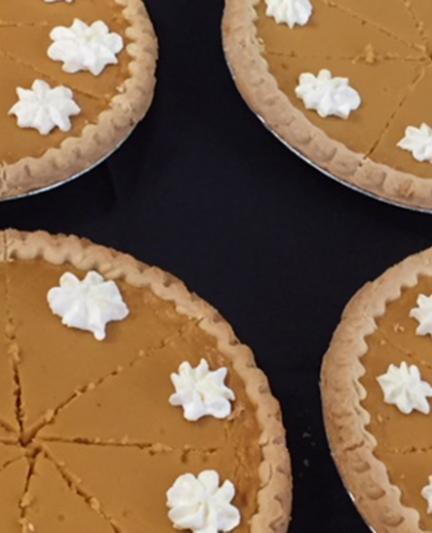 Get to Know Newtown Through its History
Learn about Newtown and explore the Newtown African American Heritage Trail.
The African American community in Sarasota known as Newtown is a local gem containing the rich history of people, places and events that contributed greatly to the development of our beautiful city by the sea.
In the early 1800s, when Florida was a sovereign territory of Spain, free people of color lived in a community called Sarrazota in the Tampa-Sarasota Bay area. Its residents were comprised of free black settlers, formerly enslaved Africans (some of whom were called Black Seminoles) and Seminole Indians. The community, later described as Angola, was destroyed in 1821.
African American pioneers such as Louis Colson came to the area after the Civil War. Colson, Leonard Reid, Wright Bush, and other families were instrumental in building Sarasota's infrastructure from the ground up: clearing the swampland to make way for development, laying railroad ties to deliver modern industry, constructing homes, golf courses, schools and churches; farming citrus and celery, mining dolomite, tapping pine trees to make turpentine from their resin, building bridges that connect the mainland to the keys of Siesta and Lido, nursing the sick, laboring as domestic workers, and shouldering leadership roles in the Civil Rights movement and in local politics.
Despite their contributions to the growth and sustainability of the city, however, Jim Crow laws segregated Sarasota's African American residents. They lived in Overtown, close to downtown, and were later pressed to move into a subdivision called Newtown. As a result of segregation, racism, and menial jobs, the African American residents faced the stiff challenges with resilience, determination, and an indomitable spirit. They educated children, developed their own business district, built churches and organized social activities with family and faith at the core.
Today, Sarasota community leaders are committed to documenting, preserving and sharing the rich and colorful history of Newtown.
Explore the Newtown African American Heritage Trail
In the spring of 2015, the Newtown Conservation Historic District research team began the task of researching the history of Sarasota's African American community. By 2017, a comprehensive 365 page report was completed; a book, a documentary short, the newtownalive.org website, a traveling exhibition and a collection of fifteen unique historical markers were installed throughout the community that tell an intimate story of the neighborhood. The voices of its residents and their story gleaned from over 300 primary and secondary sources including oral history interviews, archival photos and newspaper articles, and memorabilia.  
The markers deviate from the traditional green federal markers that are typically found in historic communities. The photos, colorful graphics and content exhibit the vibrancy that defines the spirit of Newtown. Visitors along the African American Heritage Trail can take a step back in time to experience Newtown from 1914 to the present.
Pioneers and trailblazers in education, medical care, entrepreneurship, and civil rights activism are themes that come to life along the trail. Information about how residents made a living and formed self-help and social organizations is covered. The historic trail winding through Newtown also offers tidbits of hometown nostalgia: memories of the Ace Theater, the WWII era U.S.O. at what is now the Robert L. Taylor Community Complex, photos of the Booker High School football team and majorettes, and iconic examples of church architecture that evolved with the growing communities of Newtown and its late 19th century predecessor, Overtown.
Interact with Newtown History
The Newtown Heritage Trail is part of a larger and constantly evolving historical preservation project known as Newtown Alive—an effort spearheaded by television host and college administrator, Newtown native, Vickie Oldham.
Peruse the Newtown Alive website to find a map of the Heritage Trail markers, discover a timeline dating back to the Angola Settlement of the early 1800s and its relationship to Sarasota, and learn more about the pioneers, residents and architecture that defines the community, Newtown. The Cultural Arts Center at the North Sarasota Public Library houses a robust collection of historic photos, black history books, and exhibits.
Oldham notes that the historic churches of Newtown provide a telling glimpse into the story of its development: as the community grew in size and vibrancy, so did its places of worship. Visitors can contact Newtown Alive to schedule trolley tours and docent-led church visits along the Newtown African American Heritage Trail. Reach Newtown Alive at [email protected].
History meets 21st century tech innovation in the Newtown Alive project, which in August launches an app to accompany the trail—an effort to encourage a multimedia connection to Newtown's history to the smartphone generation. Find video clips, photos, articles and fun facts in the app.
Those who prefer page-turning to finger-swiping can find the full story of Newtown in Newtown Alive: Courage, Dignity Determination, a book co-authored by Oldham and cultural anthropologist, Dr. Rosalyn Howard. The book is available online at newtownalive.org, at the Reserve Coffee Shop and Chidsey Library at the Friends of Sarasota County History Center. It is also available at all Sarasota County public libraries.
Meet the Neighbors and Fill Up on Culture
In addition to a fascinating and inspiring history, present-era Newtown holds some of the region's best-kept secrets: the most scrumptious collard greens on Florida's Gulf Coast (if you know where and when to look), stunning dance and theatre performances, good old-fashioned high school sports rivalries, and a community farmers market.
Barbershop owner and community activist, Jetson Grimes, grew up in Newtown, where his shop, Jetson's Creative Trends, has served as a cornerstone in the community for 40 years. Mr. Grimes recently opened a photo gallery next to his shop at 2741 Osprey Avenue that features decades of stories, memories and familiar faces of Newtown. Interested in hearing first-hand stories of growing up in the Newtown neighborhood? Vickie Oldham suggests calling the shop ahead at (941) 351-6561 for a chance to visit the gallery to hear Mr. Grimes and other longtime Newtown residents recount personal experiences.
The Newtown Nation Farmers Market draws residents from the local community and students from neighboring Ringling College of Art + Design. It also draws folks from outside of Newtown seeking good deals on fresh produce—including sell-out local oranges and okra. The experience is unique compared to the downtown Sarasota market because you'll get the chance to connect to Newtown locals more personally.
Part 'bragging rights' competition, part no holds-barred feast: the Big Mama Collard Green Fest is the type of event it's wise to wear loose-fitting pants to attend. Competing chefs whip up seemingly bottomless batches of southern style, Cajun, Creole, and Caribbean collards to determine whose greens reign supreme—and the fest also features plates heaping with soul food favorites such as sweet potato pie, mac 'n' cheese, barbecue, buttery sweet corn on the cob, and juicy Gulf Coast shrimp—so elastic waistbands are a must.
When the day winds down, Booker High School (another location celebrated on the Heritage Trail) is a hub for community, activities, entertainment and youthful talent in Sarasota: it's a great place to catch a show, get caught up in the excitement of a high school sports game, and delight in the spirit of Newtown's youngest leaders.
The Booker High School Visual and Performing Arts magnet program is among the top VPA programs in the state of Florida, known for its sophisticated and thought-provoking dance performances and theatre productions—which makes it a fantastic spot to catch a sneak-peek at emerging stage talent from Sarasota. Notable Booker High VPA alumni include American Idol finalist Syesha Mercado, Chicago Fire star Charlie Barnett, and Oscar-winning film makeup artist, Bill Corso.
Booker High School athletic games are also a local tradition—particularly football—and indicative of a talent-packed athletic department that consistently graduates professional league contenders. Be sure to wear purple and gold to cheer on the Booker High Tornadoes at a Friday night showdown on the football field, basketball court, or baseball field.
Newtown's Robert L. Taylor Community Complex—which during the Second World War served black soldiers as the U.S.O.—today sits on a 13-acre campus and continues to serve as a community hub in north Sarasota. The RLTCC houses a state-of-the-art fitness center and gymnasium, Olympic swimming pool, a family swimming pool and water park, covered playground, computer labs, a recording studio, and other amenities. View the Robert L. Taylor Commmunity Complex Events Calendar to participate in free public activities, including pickleball, adult basketball, and programs for kids and teens.
Celebrate Newtown
Tucked away between the imposing facades of Ringling College of Art + Design and downtown Sarasota, Newtown may seem like an easy community to overlook upon first glance.
However, getting to know Newtown—be it through the community's fascinating and inspirational history, its vibrant arts and local culture, or simply by saying "hello" to the neighbors—is a delight.
Plan your visit soon, and get a taste for everything Newtown has to offer.