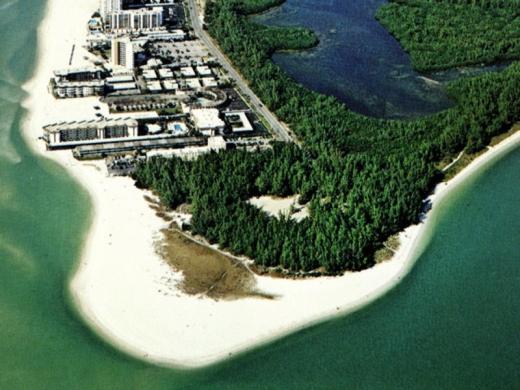 South Lido Beach
2201 Ben Franklin Dr, Sarasota, FL 34236
(941) 346-3207
South Lido Park consists of one hundred acres containing a variety of coastal habitats influenced by the Gulf of Mexico, Big Sarasota Pass, Sarasota Bay, and Brushy Bayou. Park goals are to maintain an environmentally sensitive area and open space to serve the passive recreation needs of county residents and visitors.
Park users may enjoy bathing in the waters of the Gulf and Pass, and picnicking and hiking in the wooded areas. Bird watching and canoeing may be enjoyed near the center of the park at Brushy Bayou, a dynamic estuarine environment of unusual diversity.
Dedicated in 1986 by the Sarasota County Historical Commission.