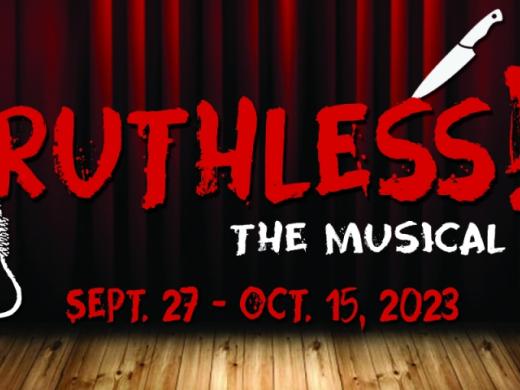 Ruthless!
September 27 - October 15, 2023
See All Dates
The Players Centre
3501 S. Tamiami Trail, Sarasota, FL 34239
Ruthless! Book and Lyrics by Joel PaleyMusic by Marvin LairdSept. 27 at 7:30pm- PreviewSept. 28-Oct. 15, 2023Shows 7:30pm and Sundays at 2pmEight-year-old Tina Denmark knows she was born to play Pippi Longstocking, and she will do anything to win the part in her school musical. "Anything" includes murdering the leading lady!
Details
All Dates
Wednesday, October 4, 2023 7:30pm

Thursday, October 5, 2023 7:30pm

Friday, October 6, 2023 7:30pm

Saturday, October 7, 2023 7:30pm

Sunday, October 8, 2023 2:00pm

Wednesday, October 11, 2023 7:30pm

Thursday, October 12, 2023 7:30pm

Friday, October 13, 2023 7:30pm

Saturday, October 14, 2023 7:30pm

Sunday, October 15, 2023 2:00pm