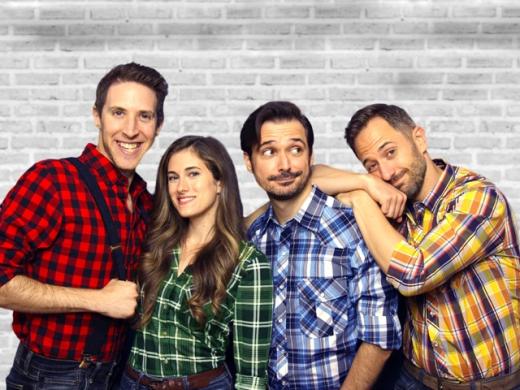 Creedence Clearwater Remixed!
August 22 - October 15, 2023
See All Dates
Goldstein Cabaret
1239 North Palm Ave, Sarasota, FL 34236
From the heart of NYC comes a group of four friends who embark on a musical journey through the songbook of Creedence Clearwater Revival. Featuring hit songs like "Proud Mary," "Fortunate Son," "Bad Moon Rising," and "Have You Ever Seen The Rain?," this rousing revue celebrates music's pioneers of country rock.
Details
All Dates
Wednesday, October 4, 2023 7:00pm - 9:00pm

Thursday, October 5, 2023 7:00pm - 9:00pm

Friday, October 6, 2023 7:00pm - 9:00pm

Saturday, October 7, 2023 7:00pm - 9:00pm

Sunday, October 8, 2023 7:00pm - 9:00pm

Tuesday, October 10, 2023 7:00pm - 9:00pm

Wednesday, October 11, 2023 7:00pm - 9:00pm

Thursday, October 12, 2023 7:00pm - 9:00pm

Friday, October 13, 2023 7:00pm - 9:00pm

Saturday, October 14, 2023 7:00pm - 9:00pm

Sunday, October 15, 2023 7:00pm - 9:00pm