Chef Trae Peavey
Tripletail's Executive Chef, Trae Peavey, began working in kitchens at age 16. Like many of the hospitality industry's career professionals, Trae took his first step on the industry ladder in the world of quick service, absorbed the culture of serving, hard work and the rewards of making people happy and worked his way up.

Subsequent training and experience came in a variety of eating and drinking establishments; pubs, smokehouses, seafood restaurants and even stadium suites. Trae was a Kitchen Manager at Gecko's for ten years before training with Gecko's Hospitality Group sibling,
Dry Dock Waterfront Grill and accepting the position at GHG's newest venture, Tripletail Seafood & Spirits.
Chef Trae enjoys leading his team, the fast pace of a dinner rush and acknowledges a passion for working in the heat of a busy kitchen and with sharp knives! "Being a part of the team at the Gecko's Hospitality Group family of restaurants has allowed me the opportunity to grow professionally and personally and utilize a bit of everything I've learned over the years. As Executive Chef, I exercise a free rein to create special dishes and enjoy collaborating on the staple menus that delight guests every day. Being able to get back into seafood cuisine has been such a blessing and I look forward to growing the Tripletail brand and serving our guests in years to come."
Welcome, Bon Appetit & Cheers!
Chef Trae Peavey
Chef Image
Image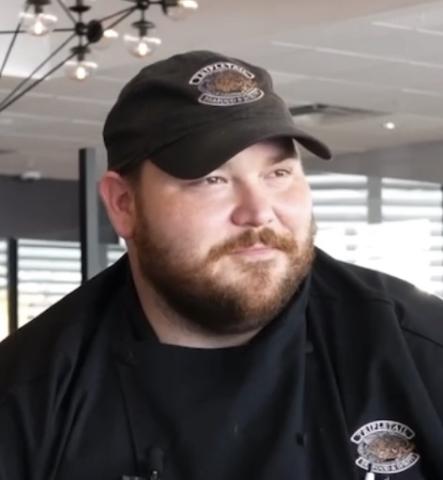 Chef Name
Chef Trae Peavey
Chef Title
Chef Trae Peavey