Chef Joe Garcia
Executive Chef Joe Garcia oversees the culinary membership program at The Bistro at The Concession Golf Club. Joe has nearly two decades of experience leading kitchens for upscale corporate restaurant chains, high-end concepts and resort restaurants.

Chef Joe joined The Bistro from the WTR Pool & Grill at the Godfrey Hotel in Tampa, where he served as executive chef for over five years, developing custom menus and overseeing kitchen operations for the restaurant, hotel, banquets, café and pool area. Prior to that, he was executive chef at Grille One Sixteen in Tampa, managing two locations and overseeing all aspects of the kitchen and front of house operations.
He enjoys bringing fresh local flavors into the kitchen and is incorporating that passion into the menu for this year's Savor Sarasota Restaurant Week, when the private club opens its doors to the public from June 1-14, 2023.
Chef Joe Garcia
Chef Image
Image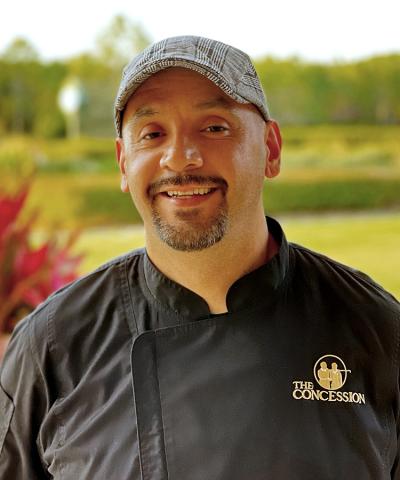 Chef Name
Chef Joe Garcia
Chef Title
Chef Joe Garcia