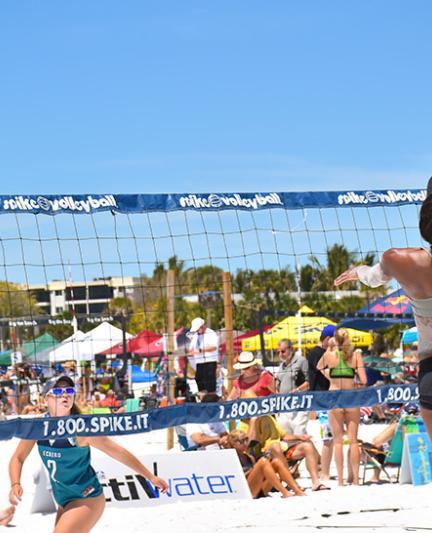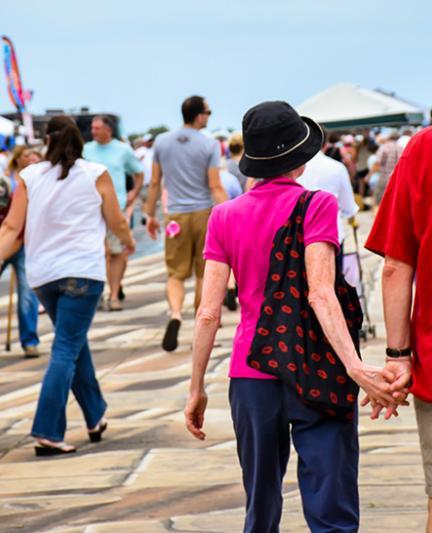 Vacationer's Guide: 2017 Summer Events in Sarasota
Summer 2017 is packed with special events, so Visit Sarasota has scoped out all the festivals, fairs and family fun we could find—from Bradenton to Venice—to help you fill your calendar.
Summertime is upon Florida's sunny Gulf Coast—and when the sun is out, there's no shortage of things to do in and around Sarasota County. Summer 2017 is packed with special events, so Visit Sarasota has scoped out all the festivals, fairs and family fun we could find—from Bradenton to Venice—to help you fill your calendar.
From 'traditional fare,' like Fourth of July Fireworks, to unique events that are 'a little out there' (have you ever seen a full orchestra perform in the middle of a baseball diamond?)—Visit Sarasota has your bases covered this summer.
Music Festivals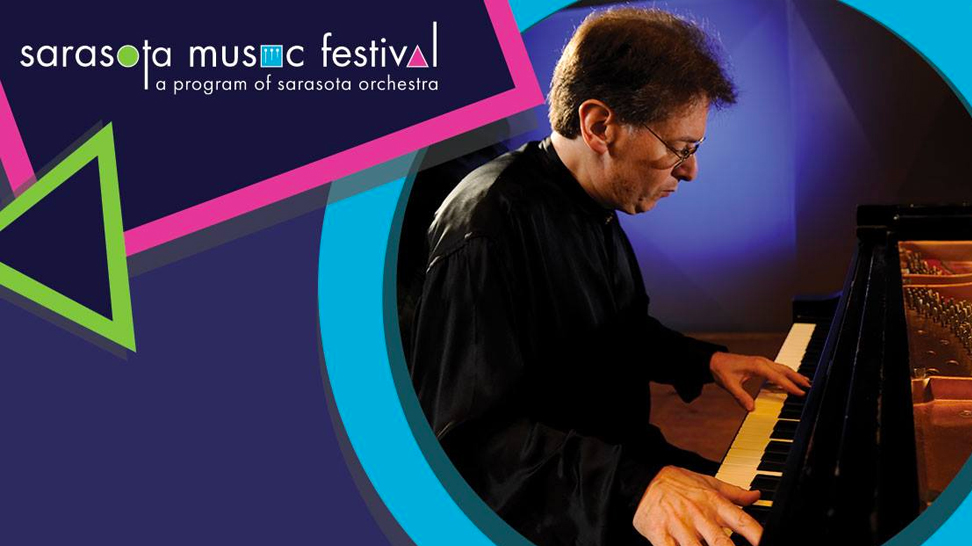 The Sarasota Music Festival (SMF) hosted by the Sarasota Orchestra is the longest-running music festival in Sarasota, taking place during the first three weeks in June, for over six decades. Dozens of the most talented pre-professional musicians and students hailing from music colleges and conservatories across the U.S. come to Sarasota for the annual festival to attend master classes with top teachers from around the world, and participate in awe-inspiring performances. For SMF audiences, the first three weekends in June feature a whirlwind of symphony concerts, student recitals and lectures that are not to be missed. The SMF stage is where the up-and-coming stars of contemporary chamber music often make their debut. Check out the full festival schedule to plan your SMF experience.
Art and Craft Fairs
Downtown Sarasota's Municipal Auditorium hosts a Gem, Jewelry and Bead Show twice every summer, in May and August. This show features some of the finest gem, jewelry and bead collections for sale in the United States, ranging from small trinkets to glamourous showstoppers. This year's Gem, Jewelry and Bead shows take place on the weekends of May 20-22 and August 19-21.
The 6th Annual Sarasota Mystic Faire takes place at the Sarasota Municipal Auditorium on the weekend of July 23-24 this summer. Vendors peddling healing crystals, spiritual gifts, organic skincare, essential oils, metaphysically-inspired jewelry, pendants, wands and pendulums are in abundance at the annual faire. The Sarasota Mystic Faire also features palm and tarot readings, psychic consults, mediums, intuitive healers, and more from the metaphysical realm.
Fourth of July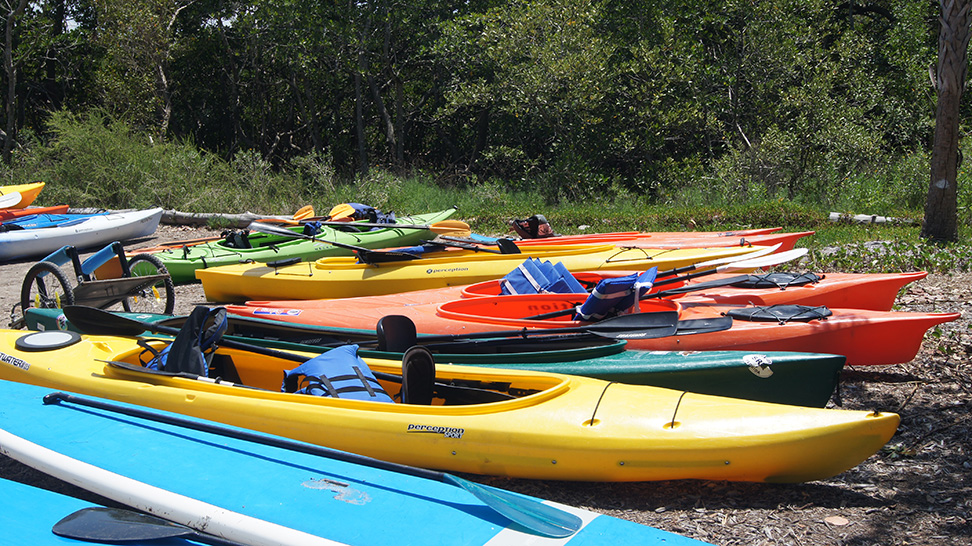 Start off the Fourth of July with a paddle at the Myakka River Kayak Festival from 8 a.m. to 4 p.m. The festival is a free event with kayaks available to rent and over 30 craft and domestic beers on tap. Enjoy a delicious backwoods smokehouse menu, great music and more.
Sarasota's biggest Fourth of July event is the annual Suncoast Boat Races and Offshore Grand Prix Festival taking place July 1-4. The 32nd annual Grand Prix kicks off on July 1 with a downtown block party and powerboat parade along Main Street. The annual Jet Ski and Powerboat races take place July 2-3, and culminate in a spectacular display of fireworks over Sarasota Bay on Independence Day. Other Grand Prix events include the Miss Hooters Swimsuit Pageant (formerly the Miss Super Boat Grand Prix Bikini Contest), live music and meet & greets with powerboat drivers. The July 4 fireworks display starts at dusk (around 9pm) and benefits Suncoast Charities for Children.
Spectators can enjoy the fireworks over Sarasota Bay from Selby Gardens at the All American Barbecue and Independence Day Celebration taking place at Selby from 6-10 p.m. The event includes four barbecue pit master vendors, live music from the Lauren Mitchell Band, and family activities. This event is $30 for Selby Gardens members, $35 for non-members, and $150 for VIP tickets. Kids 11 and under get in free.
For visitors and residents of Venice, the Venice-area fireworks are fired from the south Venice jetty and visible from Venice Beach, Nokomis, and boats on the intracoastal waterway. Fireworks are launched starting at dusk, but spectators are advised to arrive early, as thousands typically line the beaches for the annual event.
Fishing Tournaments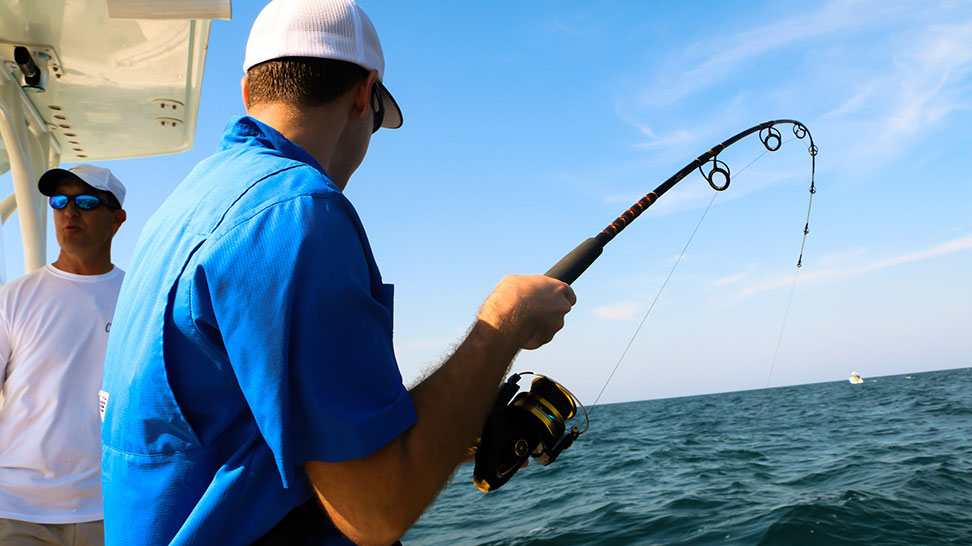 The Sarasota Slam Fishing Tournament taking place August 5-6 is an all-ages family event featuring a junior angler division, with inshore and offshore categories. Stick around after weigh-in on Sunday for a dockside party and barbecue with live music. The tournament, a decade-long tradition in Sarasota, annually supports community organizations including The Boys and Girls Club, Make-A-Wish-Foundation, and Meals on Wheels.
Sarasota's 'Wildest' Animal Encounters & Environmental Events
Celebrate scaly critters and educate yourself on the ins and outs of creepy-crawlies and slithery-somethings at ReptiDay Sarasota, taking place at the Sarasota Fairgrounds on July 9. Get up close and personal with wild reptiles from around the world, experience hands-on live animal demonstrations, learn about reptile husbandry, and purchase pet reptiles and reptile products at this day-long event.
Can't get enough sharks during Discovery Channel's Shark Week in June? Mote Marine has you covered! The 2nd Annual Shark Days at Mote takes place from August 15-20 in a weeklong celebration of sharks that's geared toward the whole family. Shark Days includes six days of activities and educational events that culminates with the Fins & Fun Family Festival with festivities for all ages.
Try a Taste of Local Culture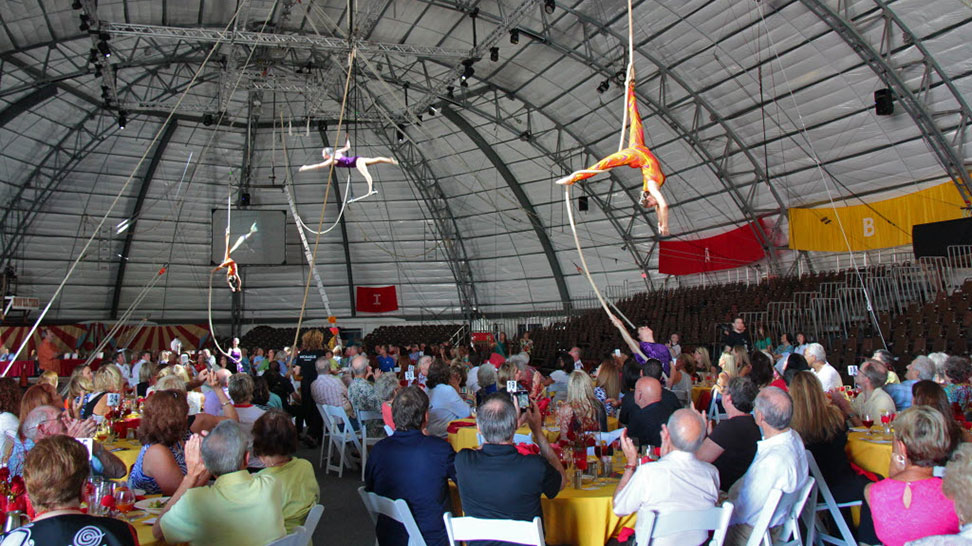 It's summertime in the Circus City, and one of Sarasota's most beloved family events is a Big Top affair. The Summer Circus Spectacular takes place from June 18 through July 30 at The Ringling, in collaboration with performers from the Circus Arts Conservatory of Sarasota. Enjoy unbeatable opening week prices of $10 per seat from June 15-18. For the remainder of the Summer Circus Spectacular, June 21 through July 30, tickets are just $12 for children 12 and under and $15 for adults. Come for the show — but don't forget to stop by the Ringling Circus Museum while you're there to take part in interactive circus exhibits and learn more about the colorful history of the Ringling Barnum & Bailey Circus in Sarasota, Florida