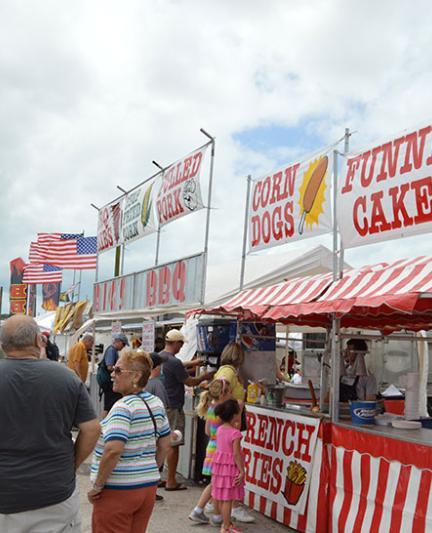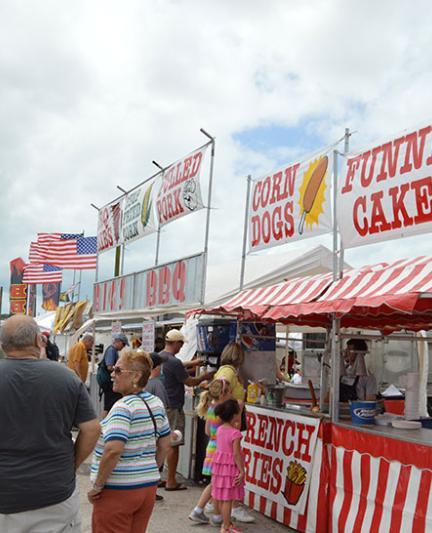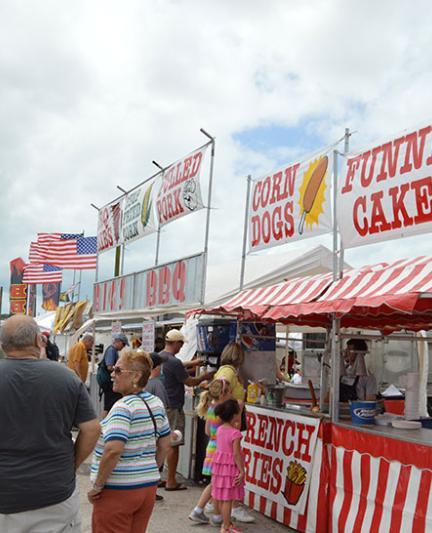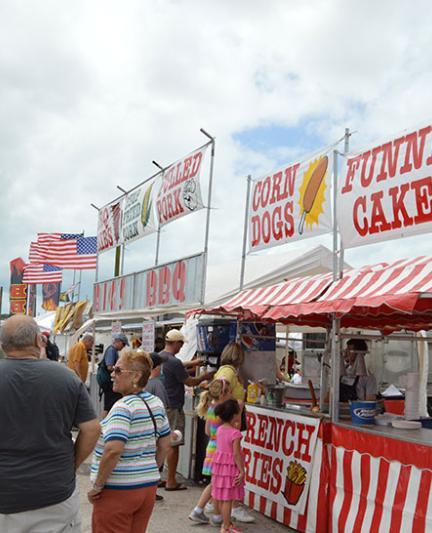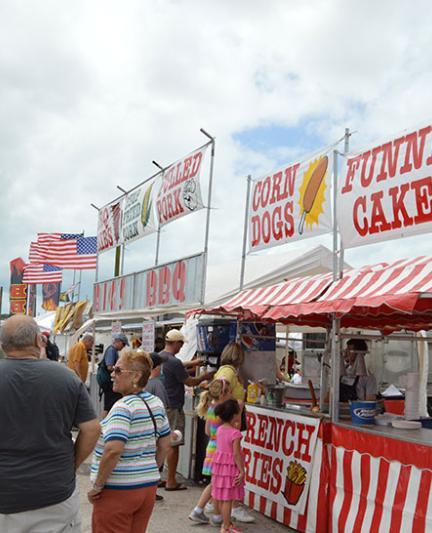 Suncoast BBQ and Bluegrass Bash cooks up family fun
The free annual barbecue contest is expected to draw more than 12,000 patrons this year.
For the last five years, thousands of bluegrass and barbecue-lovers have filled the Venice Municipal Airport each spring to enjoy competition barbecue prepared by some of the best pit masters in the country and live bluegrass music performed by hand-selected Grammy-nominated artists.
About the Bash
But the Suncoast BBQ and Bluegrass Bash is more than just smokers, slow-cooked pork and banjos -- it's also a fundraiser for the Suncoast Foundation for Handicapped Children, Inc., an organization that has built facilities throughout the county, which are used, rent-free, by local nonprofits to serve more than 8,000 special-needs children each year.
This year's event takes place Saturday, April 18, and guests will have a chance to rub elbows with 60 of the finest competition barbecue teams in the region, enjoy their finger-licking-good chicken, ribs, pork and beef brisket, all while listening to award-winning bluegrass musicians.
The Event Keeps Growing
Since its formation in 2010, event founder Don Fisher says he's watched the event continue to grow, and he takes a sense of pride in putting Venice on the map.
"We're not interested in being the biggest barbecue competition," he says. "We're interested in being the best. We have a lot of small-town pride, and we want people to come to our town and enjoy this great contest."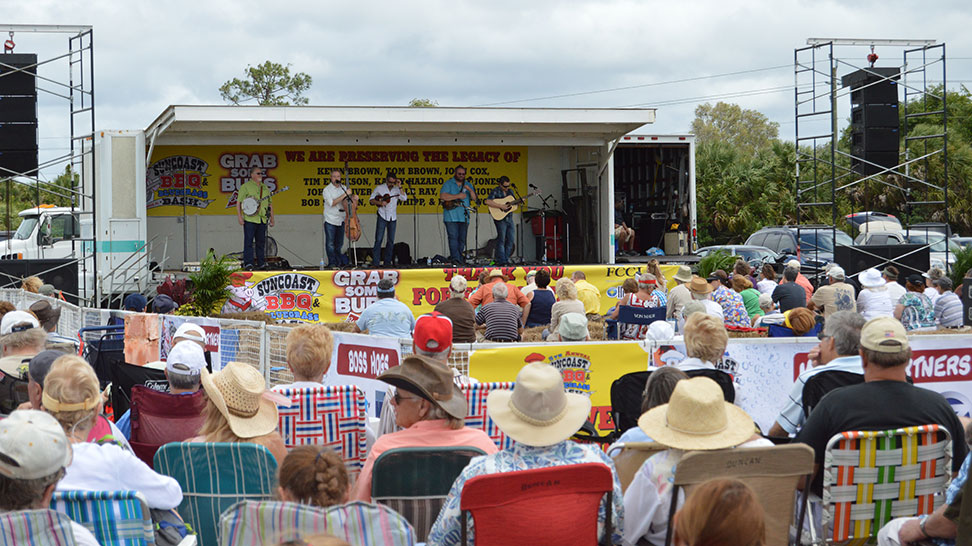 Food Contest, Family Activities, and Music
Each year, the free event features a three-part food competition, including a barbecue contest, chili cook-off and dessert bake-off, as well as a variety of family friendly activities, such as a special kids' zone, a cornhole tournament and a recently introduced sporting clays event.
And, of course, there's the bluegrass music. This year's lineup includes Grammy-nominated acts, The Boxcars and The Claire Lynch Band (often touted as the Dolly Parton of bluegrass), as well as the International Bluegrass Music Association's Emerging Artist of the Year Flatt Lonesome.
According to Fisher, the Suncoast BBQ and Bluegrass Bash is a one-stop shop for some of the best competition-level barbecue in the Southeast, and when it's paired with top-notch bluegrass music and all benefitting a good cause, what more could you ask for?
Community
"It's all about community," says Fisher. "This is an event that Venice is proud to hang its hat on, and it's a family friendly blend of two strong American traditions: barbecue and bluegrass. It's a good old-fashioned family picnic."
Suncoast BBQ and Bluegrass Bash -- takes place from 10 a.m. to 7 p.m. Saturday, April 18, at the Venice Municipal Airport, 150 Airport Ave. E, Venice, Fla., 34285. Visit suncoastbbqbash.com.