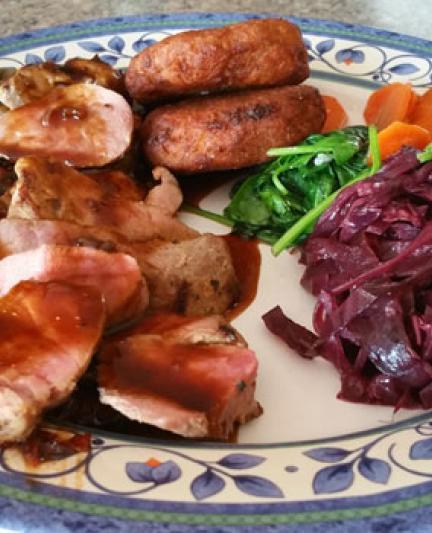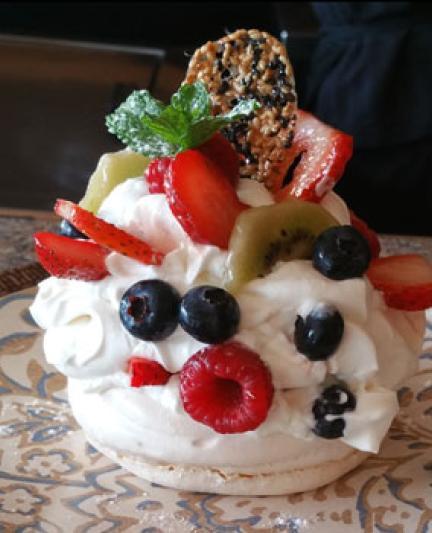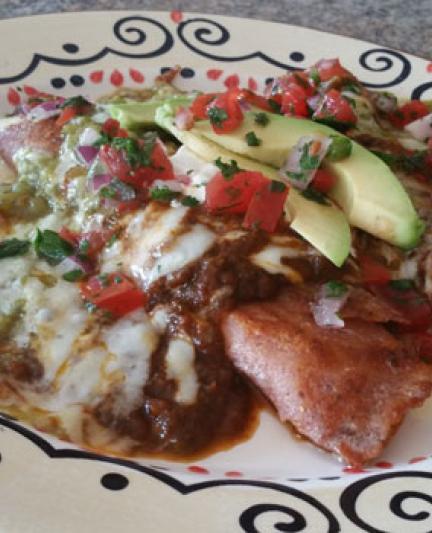 Savoring the Back Eddy Bistro in Venice, fl
The Back Eddy Bistro is one of more than 60 restaurants with Savor Sarasota offerings. Learn more about one writer's experience visiting the restaurant.
Having worked as private chefs for celebrity clients like Neil Young, Jimmy Buffett and Rupert Murdoch, Back Eddy Bistro owners Ed and Allyson Glennon are committed to serving garden-fresh cuisine. They even have herbs growing in the backyard of their downtown Venice eatery.
Savor Sarasota Menus
During Savor Sarasota Restaurant Week, the Glennons are showcasing everything from Thai to Mexican-style dishes in their three-course $29 menus. Each meal begins with a complementary basket of hot, freshly baked, homemade focaccia bread with herbed butter.
Lunch
For lunch, there is a first course of either a traditional Caesar salad with garlic croutons and grated Parmesan cheese, Bouillabaisse or beet salad. The second course features a chili corn cake with pulled pork, ranchero sauce and cole slaw; a Thai-style turkey burger with onion marmalade and sweet potato fries; or crab salad tostaditas with green cashew sauce. For dessert, there is key lime pie, homemade ice cream in various flavors, or Pavlova (a stunning meringue-based cake with a sesame snap, whipped cream, raspberries, blueberries, strawberries and kiwi).
Dinner
Dinner patrons can expect a first-course Caesar salad (also the lunch salad); pan-fried blue corn crepe cheese enchiladas stuffed with chevre, Monterey Jack and Mexican queso, and topped with ranchero sauce, sliced avocado, sour cream and salsa; or bruschetta with arugula, tomato, fresh mozzarella, sundried tomatoes, kalamata olive tapenade, balsamic vinegar and olive oil.
The second dinner course includes either grilled pork tenderloin with Madeira wine sauce, fruit chutney, sweet potato pancakes, braised red cabbage, garlic spinach and carrots; sautéed tilapia with Achote and cornmeal crust, served with green cashew butter, corn tortillas, cabbage salsa and tomato salsa; or shrimp curry with Jasmine rice and pineapple salsa. The dessert offerings mirror those at lunch.
Try a taste
With passionate owners whose anecdotes are as enticing as their menu flavors, Back Eddy Bistro has warmth—during season and summer.
Back Eddy Bistro: 239 Miami Ave. W., Venice, (941) 244-2643, backeddybistro.com.