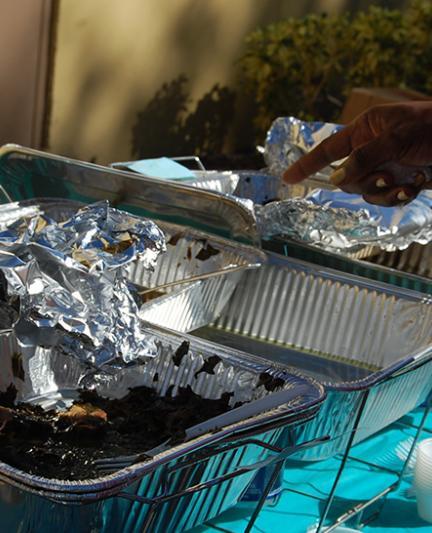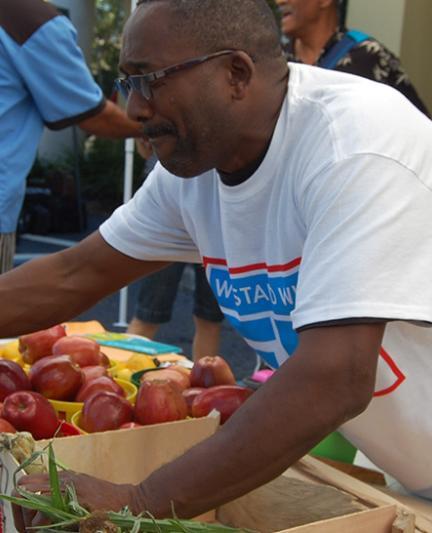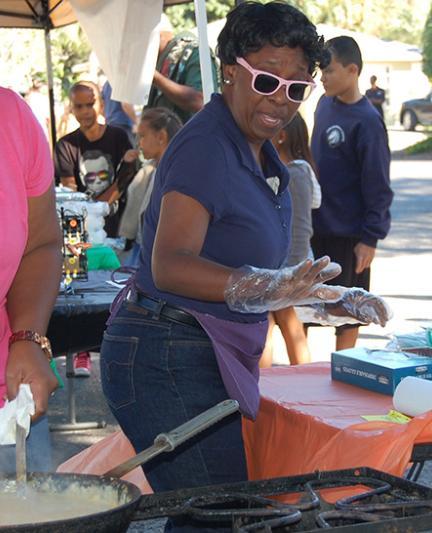 Eat Local Week: Big Mama's Collard Green Fest
Big Mama's Collard Green Fest highlights the unique food events Sarasota has to offer.
Transition Sarasota's Eat Local Week is an annual opportunity to learn sustainability while tasting delicious local food.
One of the most succulent soul food extravaganzas during this festival is at the Newtown Farmer's Market—presenting some of the most mouth-watering local bites Sarasota and Manatee Counties have to offer— for Big Mama's Collard Green Fest.
This particular event pits local residents against restaurant chefs to compete for the bragging-rights title of "Big Mama"—or, in other words, to determine who reigns supreme as King or Queen of the Collard Green in Sarasota and Manatee Counties.
"The magic of this is that we have all this amazing raw product that we sell at the farmer's market—and it's great local stuff. We've been looking for ways to really tie that product into this community that's known for its southern cooking," said Newtown Nation vice president and farmers Head of Economic Development 'Mr. Lou' Murray during the first ever event in 2017.
Murray said the collard-centric festival in Sarasota is one of only a handful in the United States.
Foodie Extravaganza
Several competitors cook up batches of their best family collard recipes —with southern style, Cajun, Creole and Caribbean greens represented in the mix—and submitted them for a blind taste test by a judging panel selected by the event planning committee. Event attendees also have the opportunity to get in on the tasting action, and to feast on soul food offerings from local chefs and vendors who turned out for the festival, while enjoying live music at the farmer's market.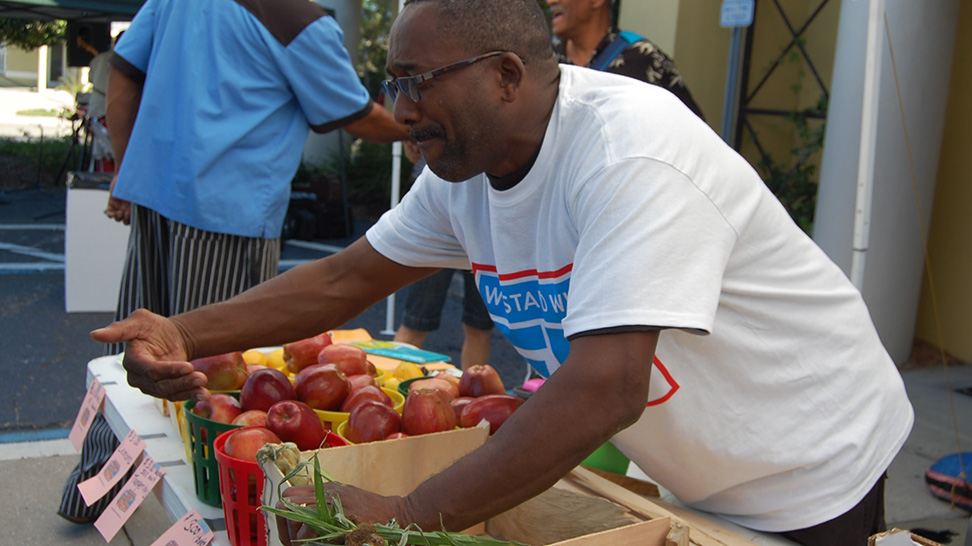 Foodie events are on the rise in Sarasota. Along with "Eat Local Week,' there are several delicious feasts to attend, including the Suncoast BBQ and Bluegrass Bash, the Suncoast Food & Wine Fest, Savor Sarasota, Let's Eat Englewood, and Forks & Corks, just to name a few. Virtually all of these events highlight local and regional chefs who excel in creating unique dishes, which highlight local delicacies and flavors.