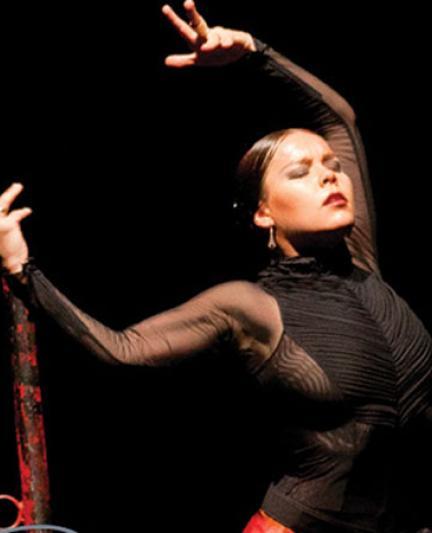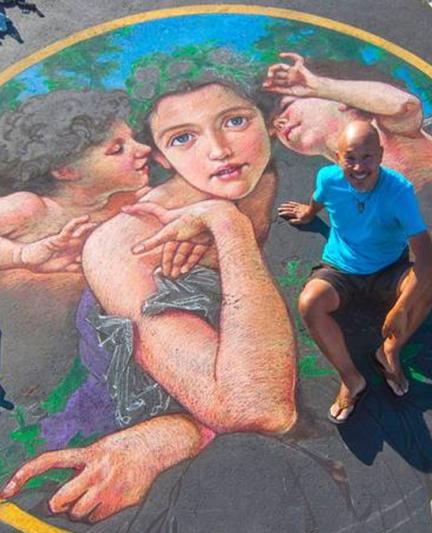 5 Fall Festivities Filled With Family-fun
Sarasota County is abundant with family-friendly activities in the fall, including pumpkin festivals, a medieval fair, a sand sculpting competition and a chalk festival. Check out these five festivities during your stay in the area.
Fall in Sarasota County is often a prelude to the busier winter season. But as the weather begins to cool to a chill up North, this Florida Gulf Coast destination is heating up with fall festivals that are fun for the entire family. Consider checking out these festivities during your fall stay in Sarasota County:
Fruitville Grove Pumpkin Festival
When: Every weekend in October
Where: 7410 Fruitville Road, Sarasota
Cost: Free
Running every Saturday and Sunday in October, the Fruitville Grove Pumpkin Festival is a free family-friendly event that is an excellent ode to fall. This festival has pony rides, crafts, slip n' slide, a rock wall and more. Enjoy tasty fall treats such as pumpkin pie and pumpkin ice cream, along with BBQ, funnel cakes, lemonade and more.
Sarasota Pumpkin Festival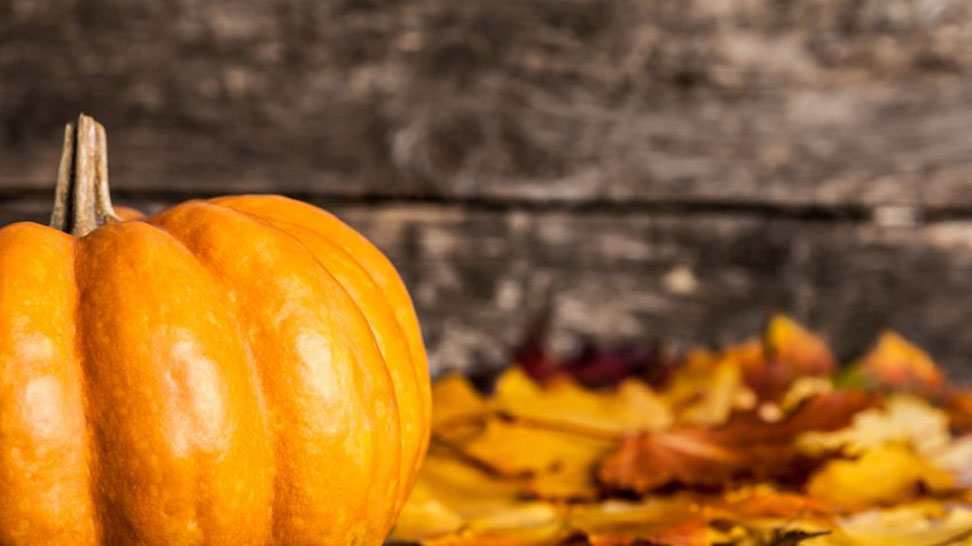 When: Oct. 27 through 29
Where: Premier Sports Campus at Lakewood Ranch, USA.
Cost: $10 adults, $7 students ages 12-18, $5 kids ages 4-12, children 3 and under are free.
The Sarasota Pumpkin Festival is the quintessential fall festival: hay rides, pumpkin patches, pie eating contests, a petting zoo, pony rides, scrumptious fare, craft vendors, a beer garden and much more. This festival is a requisite for family fall fun!
Sarasota Medieval Fair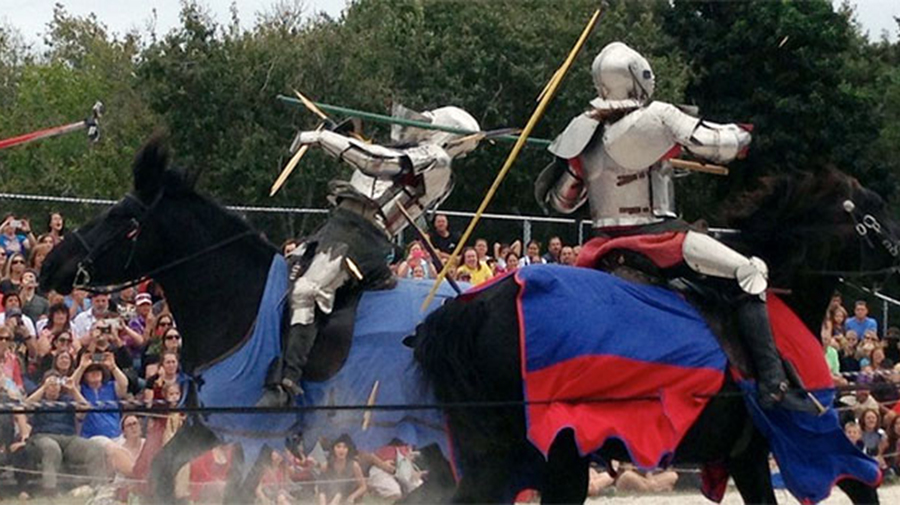 When: Nov. 4-5, 11-12, & 18-19
Where: 3000 Ringling Boulevard, Ringling Woods, behind the Sarasota Fairgrounds
Cost: $17.95 general, $15.95 senior, students & active military, $8.95 kids ages 5-12, 4 and under are free. Season passes are $52.95

The Sarasota Medieval Fair is a three weekend trip back to the 11th century. Brimming with feasts, tournaments, and performances, this festival is full of interactive family fun. Activities include a full contact jousting tournament (held twice daily), a human combat chess match, rides, games and over 100 shops, food and snack booths. Casts of knights, jesters, minstrels, belly dancers, wenches and sword swingers will move about throughout the crowd and patrons are encouraged to interact with the characters and ask questions. If you'd really like to get into the fun, dress up and compete in the costume contest for prizes!
Crystal Classic Master Sand Sculpting Competition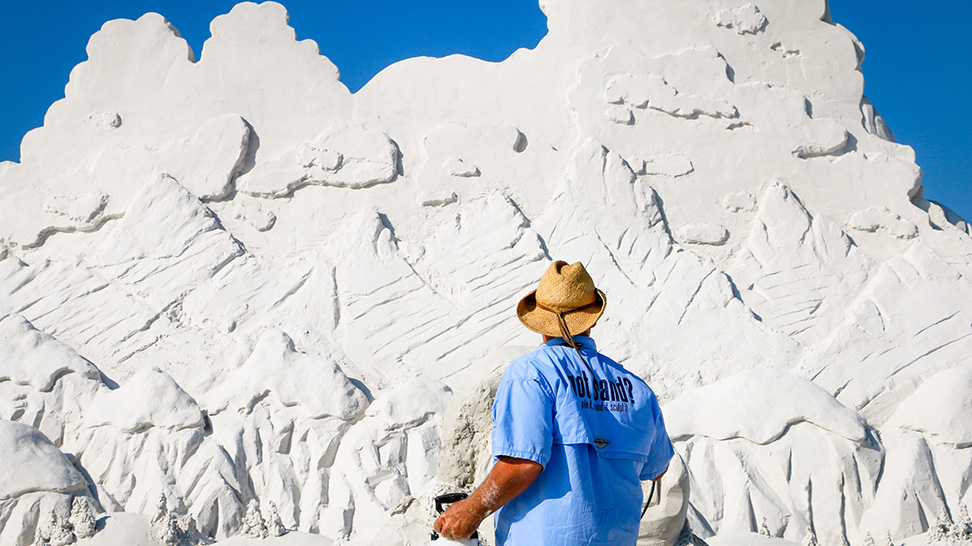 When: Nov. 10 through 13
Where: Siesta Key public beach
Cost: $5-8 per day
In it's seventh year, the Crystal Classic Master Sand Sculpting Competition brings master sand sculptors together in Siesta Key to compete and create sand masterpieces, transforming one of the most beautiful beaches in the world into an outdoor art gallery. Amateur sand sculptors can even join in on the fun and enter in the amateur competition. To join in on the party, purchase a ticket to "A Taste of Siesta," an event that includes a full bar and live entertainment. Learn more about the Crystal Classic Master Sand Sculpting Competition's "Taste of Siesta" and purchase tickets online.
Sarasota Chalk Festival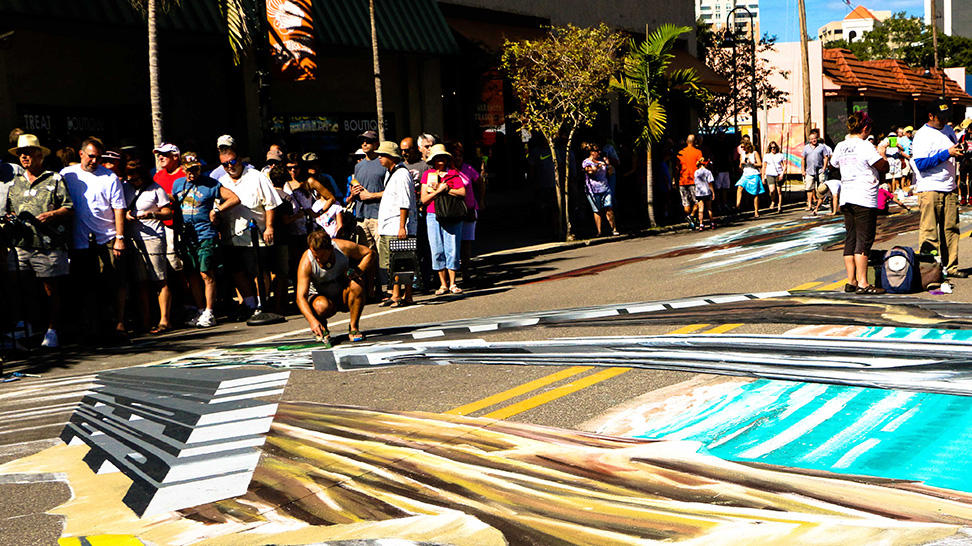 When: Nov. 10 through 13, 2017
Where: Venice Airport Fairgrounds, Florida
Cost: Many events are free, buy your tickets for the chalk 'n' roll poker run, opening gala and closing party. visit the website for more information

The Sarasota Chalk Festival will colorize the streets of Venice this year. A local, community-based event, the chalk festival brings in global street painters to participate in the festivities. This year's theme is "extinct and endangered species," celebrating animals from around the world and raising awareness about the animals in danger. Surrounding this week full of chalk art, which includes 3D pavement art, traditional pavement art, a student chalk block, and a children's chalk block, there is an opening gala and closing party, and tickets can be purchased online now.