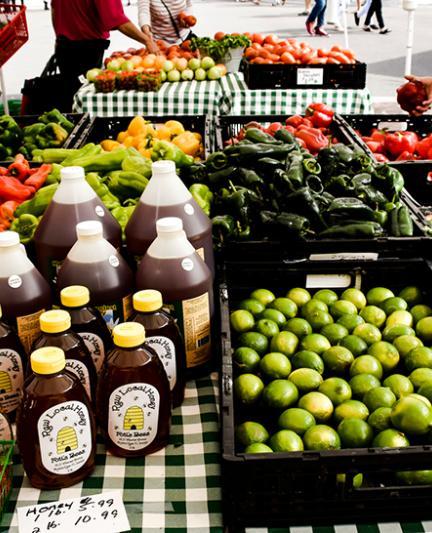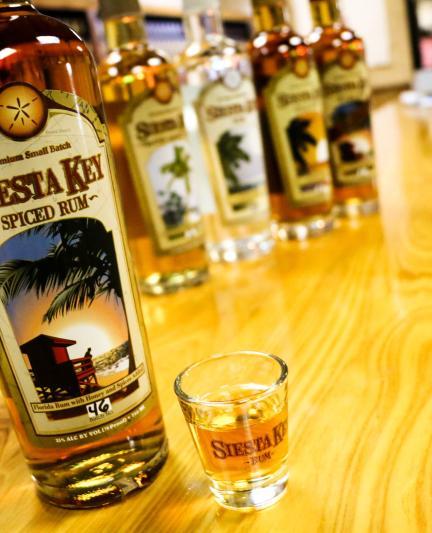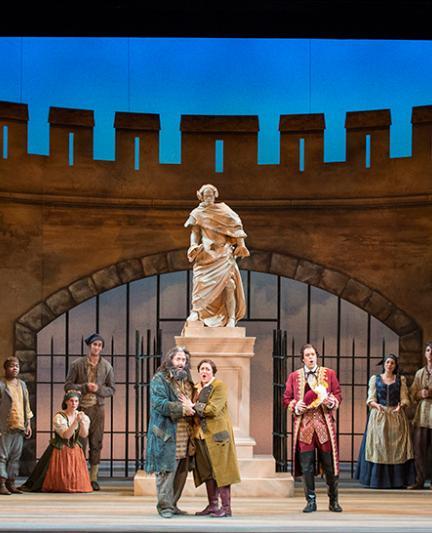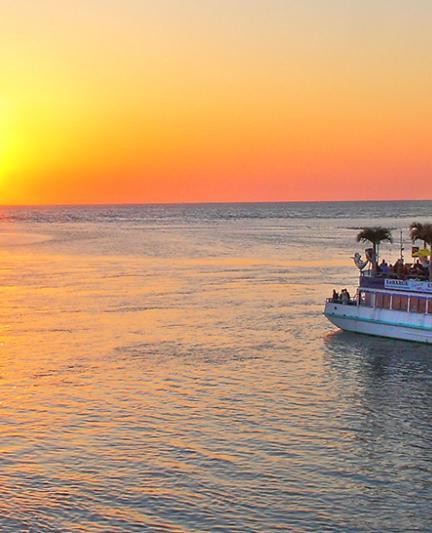 Ways to Give the Gift of Sarasota
Still chipping away at that holiday shopping list? Worry not, for we've got you covered with a cornucopia of local flavors, unique trinkets, and one-of-a-kind experiences to surprise and delight even the pickiest people on your holiday shopping list.
Even the most savvy shopper has, at some point, experienced last-minute shopping woes. Whether it's fretting over finding the perfect gift for that special someone, a heartfelt surprise for the friend who wants for nothing, or surprising that difficult-to-shop-for-person, we've all been there.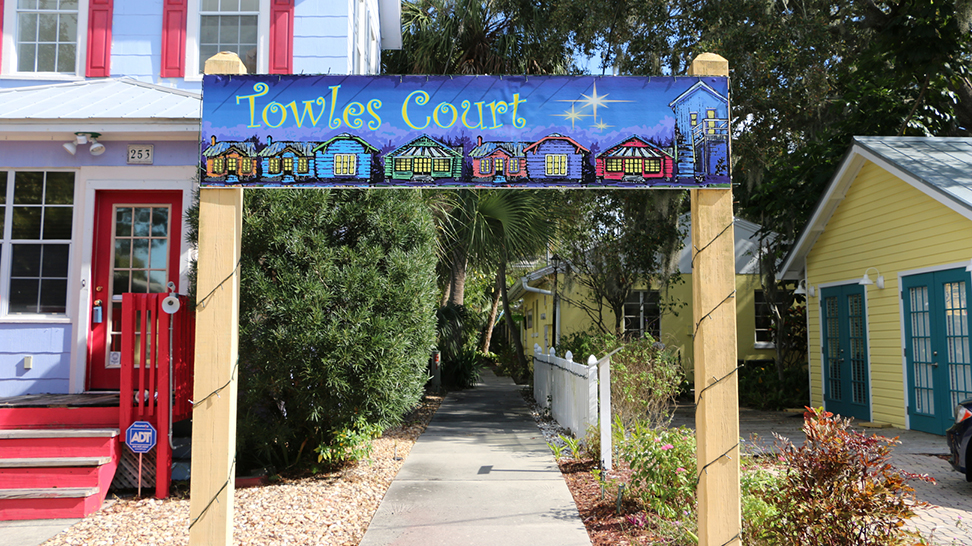 Put a Bow On It: Charming Trinkets and Unique Crafty Finds
Oh, no: it's December 21 and you still don't have a Christmas gift for your mother-in-law. You're in luck! Pop into the Towles Court Third Friday Art Walk from 5:00 - 9:00 p.m. to meet the artists and shop owners in downtown Sarasota's unique historic artist colony. Alleviate the stress of last-minute shopping with a glass of complimentary wine while you choose a scented candle, piece of original artwork, or gift certificate to a Towles Court spa or business.
You know the old saying about how one man's trash is another's treasure? Sarasota Architectural Salvage is the ultimate treasure trove. Part antiques shop, part salvage-with-a-story, and part upcycled art gallery: if there's a D.I.Y. family member on your list, this is your spot. While you could drive yourself bonkers choosing the perfect antique door knob to dazzle Uncle Ted's fancy, we're willing to bet he'll feel like a kid in a candy shop if you save yourself time with a gift certificate and send him in to choose his own junk, er, treasure.
Put your own creative and heartfelt personal touch on a practical gift that's appropriate for anyone by designing your own Tervis Tumbler at the Tervis Lab in Osprey. For a small additional fee of $5 added to the cost of the product in-store, it is possible to personalize 16 and 24 oz. tumblers and mugs from the popular Sarasota-based insulated cup manufacturer. Customize pre-existing Tervis designs, or create your own film from scratch by using a photograph, or adding hand-drawn artwork or a written message, to create a long-lasting gift with a personal touch that lingers with every sip. The Lab is open on a walk-in basis — no appointment necessary.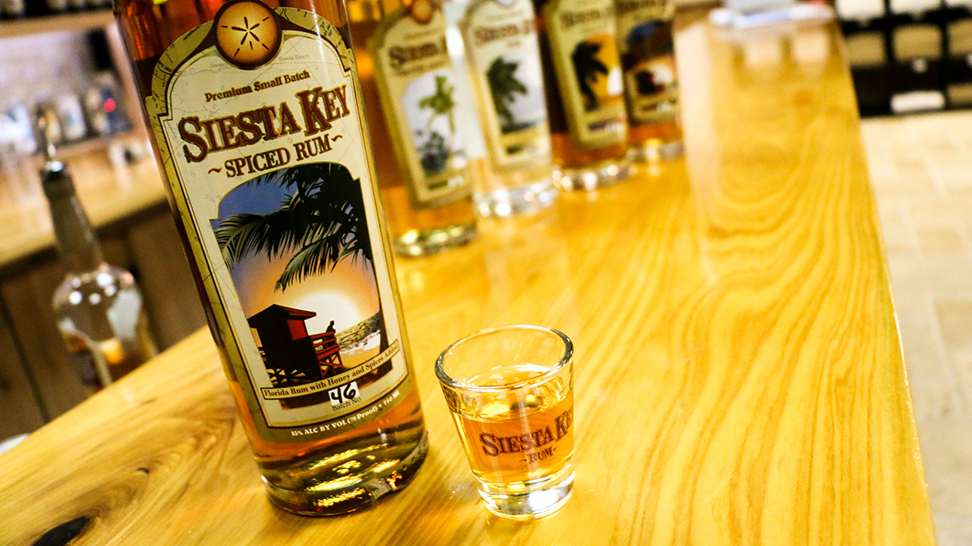 Tasteful Gifts for Foodies
The weather is perfect in December to spend mornings perusing local farmers markets like the downtown Sarasota Farmers Market on Saturdays throughout the season. Put together a basket of items like local honey, salsa, succulents and herbs, soy candles, handmade soaps, and loose-leaf teas to create a thoughtful, homespun gift you won't find anywhere else. Not to mention, it's delicious!
Have a caffeine addict on your list? Pick up a bag local, artisan coffee from shops like The Overton or the Tampa-based Buddy Brew location in downtown Sarasota. Send out-of-state visitors home from the holidays with light and citrusy blends for a warm taste of Sarasota sunshine they can pour on cold mornings.
For the foodie with a sweet tooth, grab a hand-crafted cake with signature cream cheese icing from Nothing Bundt Cakes. These delectible, unique treats come in full and bite-size options if it's too difficult choose just one flavor!
Send someone home with the taste of a summer day on Sarasota's award-winning beaches. Siesta Key Rum produces its world-renowned, award-winning, spiced and toasted coconut rums in their small-batch, local distillery. Grab a bottle or book a free tour for a chilly day diversion.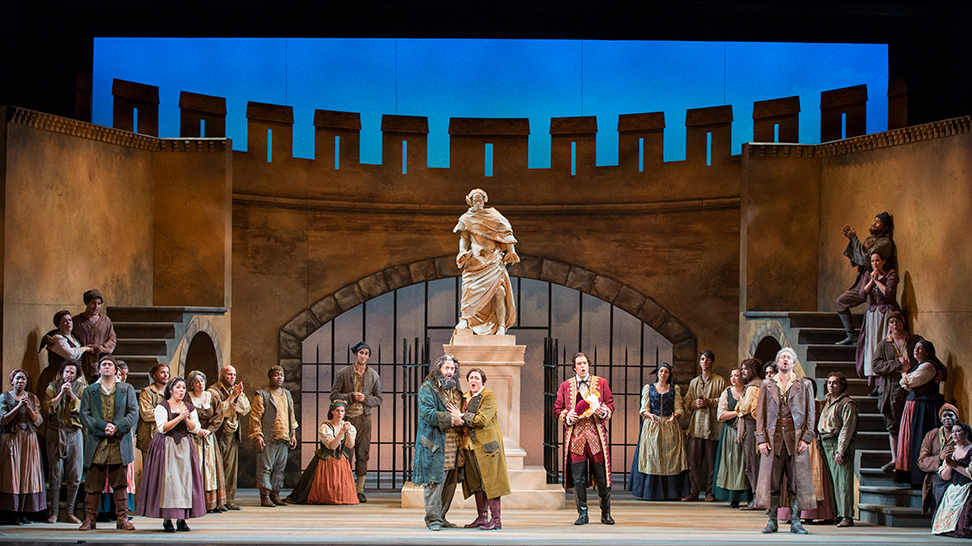 Gift a Night on the Town at the Heart of Florida's Performing Arts
Give the gift of live music and culture from world class musicians by giving tickets to the Sarasota Orchestra. Sarasota Opera launches its season close enough to be a holiday gift as well, including an annual Sarasota Opera Festival.
Theater fans have a long list of intimate and innovative venues to catch a show. Surprise a dramatic loved one with tickets to a Westcoast Black Theatre Troupe Motown tribute (Marvin Gaye or Aretha Franklin), the Asolo Rep's outstanding array of well-known and original shows, or Urbanite Theatre's gritty black box contemporary theatre.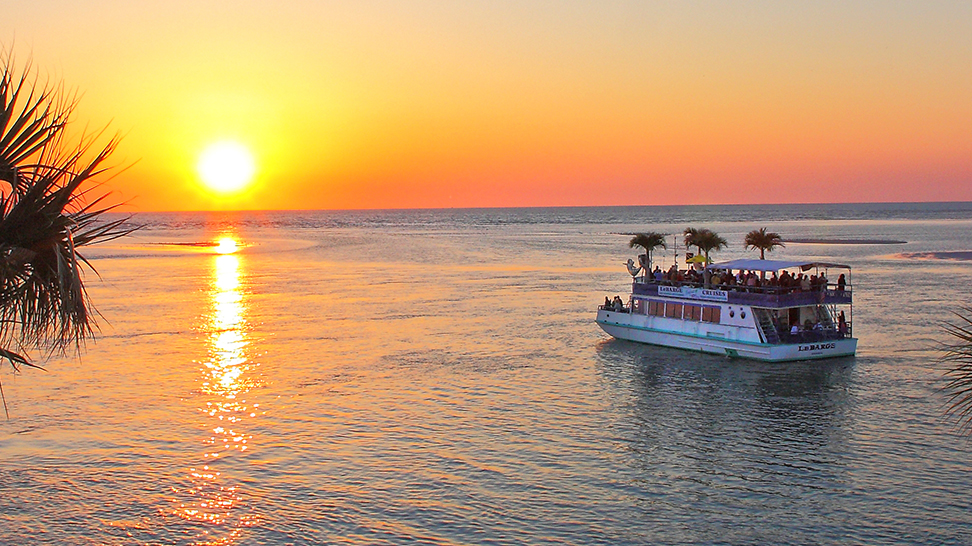 Unwrap an Adventure: Gifts that will keep you Outdoors
Giving the gift of an experience can be a great way to create a memory that lasts a lifetime. Surprise the hard-to-shop-for, rugged adventure gal or guy in your life with an action-packed day on the water, swinging through the trees, or a new hobby cheering on Sarasota's very own high-octane roller athletes.
The cooler winter months of December, January, and February are a great time to book a trip to TreeUmph! Adventure Course — a climbing, swinging, and zip-lining obstacle course in the treetops, accessible to "big kids" (ages 12+) and adults. TreeUmph! offers gift certificates and annual passes: the perfect holiday gift for the Tarzan of the family, no wrapping required.
Go wild and book a hands-on, educational experience with Sarasota Bay Explorers at Mote Marine Laboratory. Their tours provide educational experiences geared to engage all ages, from Sea Life Encounter Cruises on the bay to sunset cruises in the evenings. There's an immersive eco-tour available for every level of marine adventurer. Thanks to the Gulf Coast Florida climate, tours are available year round — no icy waters to worry about during a Sarasota winter.
LeBarge Tropical Cruises is another option for nature cruises in Sarasota Bay, but also offers a laid-back "Tropical Sunset Cruise" with live music and a full bar.
Tail-Wagging Gifts for Animal Lovers
Chances are high you know at least one person who insists they don't need a gift — but rarely turn down a treat for fur friend they already have at home.
Consider making a donation in your giftee's name to an organization such as Sarasota's Greyhound Racing Dog Retirement Project. With greyhound racing set to end soon in the state of Florida, thousands of greyhounds will be seeking shelter in the next few years — including those coming off local tracks. A donation in a dog-lover's name will help the RDRP provide cozy homes for the influx of pups entering the foster system. If your pal is a cat lover, we suggest donations to Cat Depot and the Humane Society of Sarasota County.
Gift annual tickets to Big Cat Habitat to offer a unique experience for animal lovers of all ages at Sarasota's non-profit exotic animal sanctuary. Visitors can get up close with resident big cats like lions, tigers, and even "ligers." Other animals such as primates, bears, and parrots live here too, helping people learn about care and wildlife conservation. Another gifting option is to make a monetary donation, or donate items from the Big Cat Habitat Wish List — creating a direct, positive impact on Big Cat Habitat's animal residents' lives — in your wildlife loving friend's name.
Happy Holidays from Visit Sarasota!
Light that gingerbread-scented candle and take a deep breath, last-minute shoppers. It's going to be all right. Consider this guide to last-minute shopping our gift to you.