Visual Arts Exhibitions in Sarasota 2016-2017
Check out the highlight of the Sarasota fine art scene through 2017.
Sarasota is consistently ranked among the top small cities for the arts in Florida and the United States and it requires no stretch of the imagination to understand why. The city is home to the State Art Museum of Florida and one of the best-ranked private art and design colleges in the nation, but even those details paint Sarasota in broad strokes. Sarasota is also a warm-weather mecca for plein air painters and boasts a vibrant performing arts community that inspires and nurtures artistry.
The 2017 exhibition schedule in visual arts spaces across Sarasota County promises to deliver a world-class selection of work ranging from medieval European paintings to cutting edge contemporary mixed media.
Here are some of the highlights of the Sarasota fine art scene in 2017.
The Ringling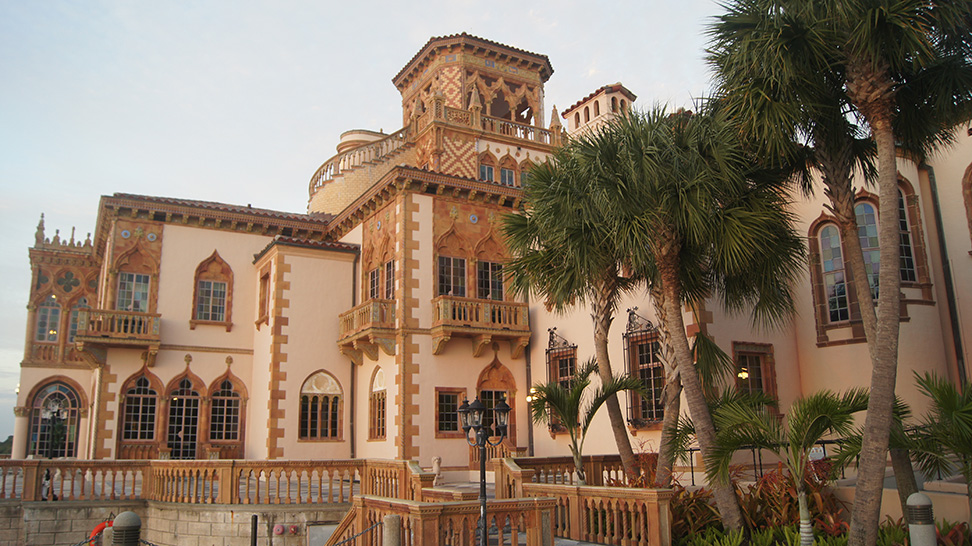 No tour of the visual arts in Sarasota is anywhere near complete without a visit to the Ringling Museum, or several, to capture the full range of the museum's eclectic exhibition lineup.
The Ringling closes its 2016 season with Soviet Scenes: Baltermants' Photographs of WWII and Photojournalism from the August Coup (Oct. 14 to Jan. 8), an intimate look through the lens at two key moments in Soviet history: WWII and the August Coup of 1991 that overthrew the communist regime. The exhibition largely features the work of photographers Dmitri Baltermants, whose images were used as state-endorsed war propaganda during WWII, and Shepard Sherbell whose press photos documented the fall of the Soviet Union in 1991.
Medievalists rejoice: A Feast for the Senses: Art and Experience in Medieval Europe (Feb. 4 to April 30), a major exhibition curated by the Ringling in partnership with the Walters Art Museum in Baltimore, will feature over 160 objects from the late medieval and early Renaissance period, many on loan from prestigious arts institutions in the U.S. and Europe, including the Metropolitan Museum of Art, the Louvre, and the Victoria and Albert Museum. Items on display will include paintings, manuscripts, tapestries, metalwork and more.
Slip from the medieval mindset into something more modern during your visit to the Ringling with Pathless Woods (Nov. 4 to early May), a site-specific multi-media installation in the Monda Gallery of Contemporary Art by American artist Anne Patterson. The installation piece invites guests to travel through a forest of ribbon in a multisensory experience. Fans of Pathless Woods will also want to check out Patterson's Airidescence on display in fall at Alfstad& Contemporary (Nov. 11 to Dec. 9.)
Architecture buffs will delight in the Walker Guest House Replica, a reproduction of Paul Walker's iconic Sarasota School of Architecture modernist design. The replica will be on display on the Ringling Bayfront Gardens Nov 6. through April 7.
Ringling College of Art + Design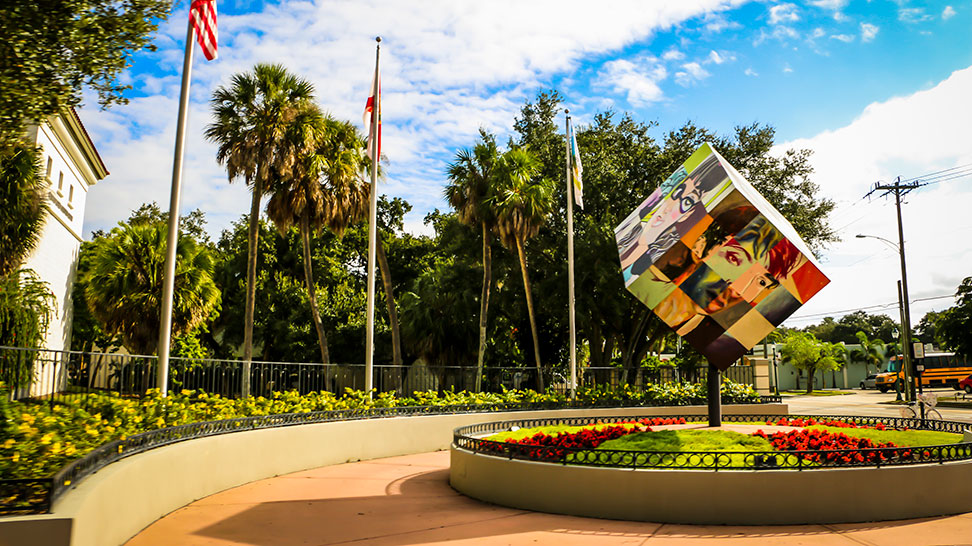 Connoisseurs of the cutting edge should pay attention to Ringling College of Art + Design (RCAD), where top emerging talent hone their crafts in the contemporary arts.
RCAD illustration graduate, Jenny Medved, presents Indigenous People (Oct. 28 to Jan. 27) in the Patricia Thompson Gallery. After receiving her BA from RCAD, Medved studied traditional portraiture in Italy and earned an MFA in figurative drawing. Today, she is featured as one of the 'ten watercolor artists to watch' in Watercolor Artist Magazine. Her Indigenous People paintings include intimate portraits of Native Americans Medved met during the Sarasota County Native American Festival representing several tribes, including the Choctaw, Cherokee, Otoe, and Plains Cree Nation.
RCAD works closely with benefactors Richard and Barbara Basch to organize annual exhibitions from the Basch's world-class collection of glass art. In 2017, the RCAD Basch Gallery presents the work of David Salvadore, a master glass artist from Murano, Italy. Salvatore's work will be on display January 9 through March 25, 2017.
Take a trip back to Studio 54 in RCAD's Willis Smith Gallery with Fifteen Minutes - Homage to Andy Warhol (Feb. 2 to March 18). The exhibition features a multimedia homage to the iconic pop artist, delivered via spoken word, music, silkscreens, and other visual art created by artists who worked with or were inspired by Warhol. Featured artists include Bob Dylan, Patti Smith, Lawrence Weiner, Brigid Berlin, Nat Finkelstein, and Path Soong, among others.
Alfstad& Contemporary
Situated in the up-and-coming Rosemary and Sarasota Design Districts at the north end of downtown Sarasota, Alfstad& Contemporary features a printmaking studio, a video-screening room, and two exhibition spaces focused on multidimensional new art.
Alfstad& delivers the multisensory experience in November with Anne Patterson's Airidescence, a combination of abstract watercolor paintings, hanging ribbon sculptures, wire installations, and music. Patterson, whose Pathless Woods installation will be featured at The Ringling November through May, has a neurological condition called synesthesia, in which stimulation of one sense causes an involuntary response in another sense. In other words: Patterson hears color and sees sound; and her work in Airidescence is a multimedia exploration of this experience.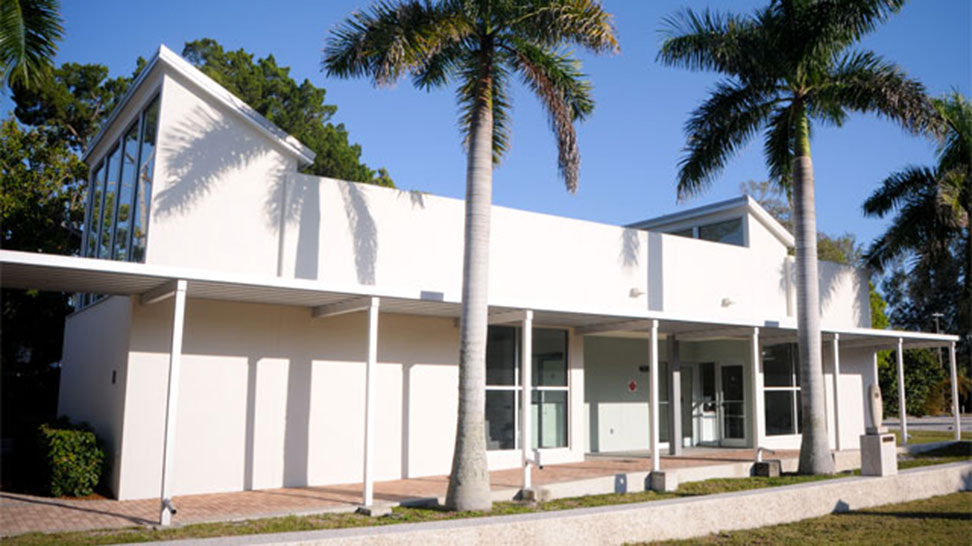 In January, Alfstad& will join the Longboat Key Center for the Arts in celebrating the third annual Sarasota Glass Art Weekend (Jan. 26-29), in honor of Sarasota's recent recognition as 'the new art glass mecca' in American Art Collector Magazine. Renowned glass artists Kathleen Mulcahy and her partner, Ron Desmett, will have a month-long dual show at Alfstad& that opens on Jan. 25, 2017.
Embracing Our Differences
Among Sarasota's most celebrated annual public art exhibitions is Embracing Our Differences, an outdoor juried exhibit at Bayfront Park that features 45 billboard-size images created by local, national and international artists and students reflecting on the theme of "enriching lives through diversity."
Embracing Our Differences transforms the popular Bayfront Park into an outdoor gallery space featuring an eclectic array of thoughtful, inspirational, and colorful works by a diversity of artists from across the globe, ranging from elementary school students to professional artists. The 2016 exhibit received 8,350 submissions representing 104 countries and 44 states, and drew nearly 210,000 visitors to the Sarasota bayfront.
Embracing Our Differences 2017 will run from April 1 through May 31.
Art Centers and Notable Exhibitions
Community art centers are a longstanding cornerstone in Sarasota County, dating back to the establishment of the Sarasota Art Association (now Art Center Sarasota) in 1926. Today, Sarasota, Venice, and North Port each feature a community art center offering multimedia art classes for all ages, educational programs, and juried exhibitions of local artists throughout the year. The Ringling College of Art + Design also has two art education centers that are open to the public in Englewood and Longboat Key.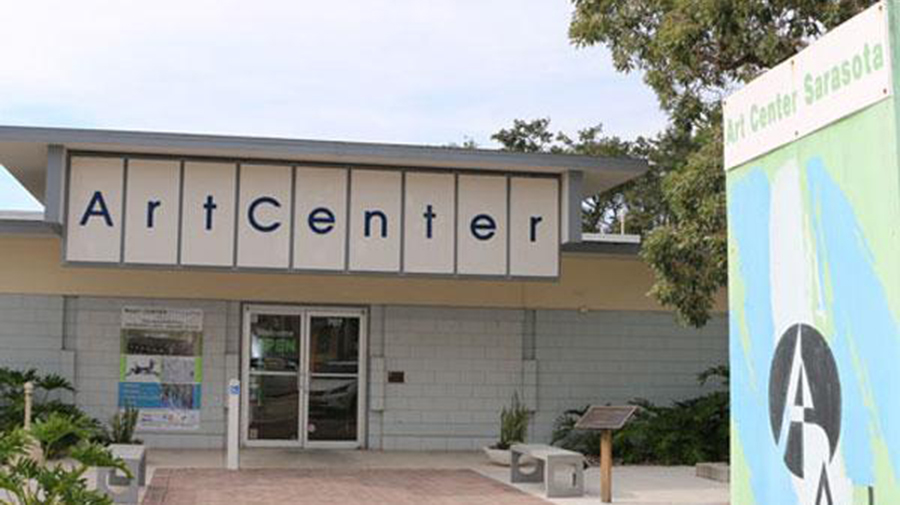 The 2016-2017 exhibition season at Art Center Sarasota is themed "Common Ground", featuring a selection of multimedia works that explore human connectivity, including a diversity of provocative, politically and socially-charged works. Some exhibitions to look out for this season at Art Center Sarasota include the election-season themed Swing State juried exhibition and the work of Patricia Anderson Turner (Oct. 20 to Dec. 2); Michael Adno's Cracker Politics and the work of Adriana Carvalho (Dec. 15 to Jan. 20), and the Association for the Study of African American Life & History's Black Muse (Feb. 2 to March 10).
The Longboat Key Center for the Arts (LBKCA) celebrates 'Old Florida' nostalgia through the work of three successful RCAD alumni, Joseph Arnegger, Tim Jaeger and Tom Stephens in Old Florida: A 21st Century Interpretation (Oct. 7 to Nov. 10). Visit the LBKCA on November 9 from 6:30-8 p.m. for a talk with the artists. Also upcoming at the LBKCA is Drawing Re-Imagined (Nov. 18 to Jan. 19) featuring the art of Jack King and Will Corr, and the art center's third annual Contemporary Studio Glass Weekend (Jan. 26-29).
Art Center Englewood puts the work of Venice-based American landscape photographer, Clyde Butcher, on exhibition Jan. 7 to March 8, 2017. Butcher is world-renowned for his black and white photographs of the Florida wilderness. The reception for his exhibition, Nature, Places of Spiritual Sanctuary takes place at the Englewood Art Center from 2 p.m. to 4 p.m. on Feb. 4, 2017.
Explore the 2016-2017 Art Scene in Sarasota
This exhibition guide hooks you up with the highlights from the 2016-2017 exhibition season in Sarasota County, but be sure to tune in with your favorite arts institution for a full schedule of events to make sure you don't miss a thing.
With its robust selection of 'arts for all,' anyone can appreciate the eclectic visual arts scene represented in Sarasota County. Just start hitting the galleries and see what you discover!