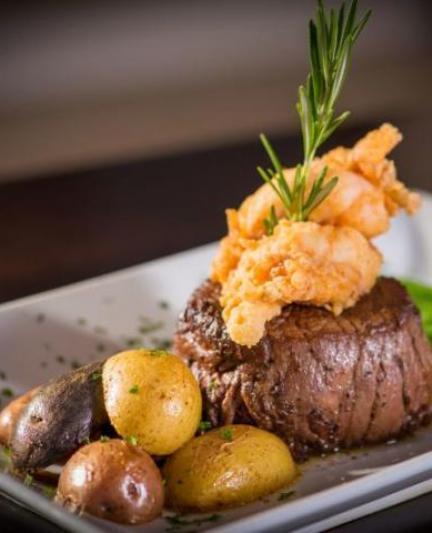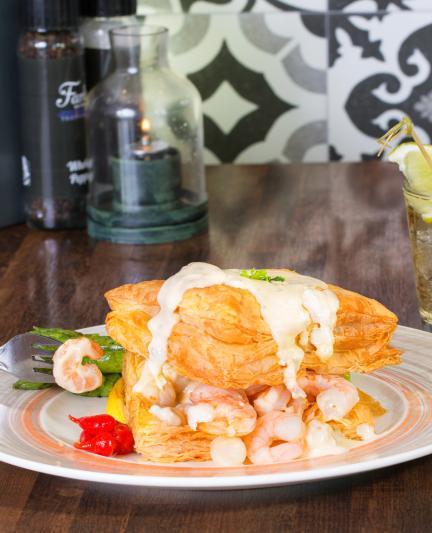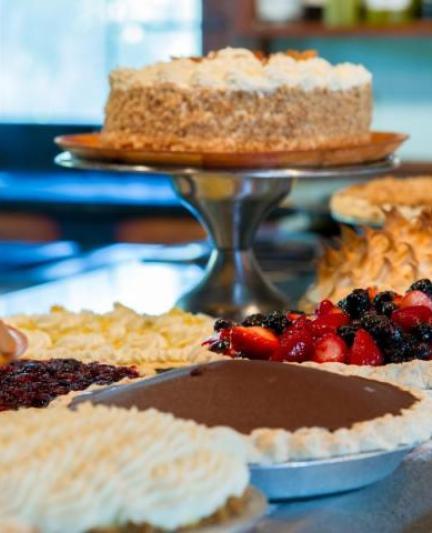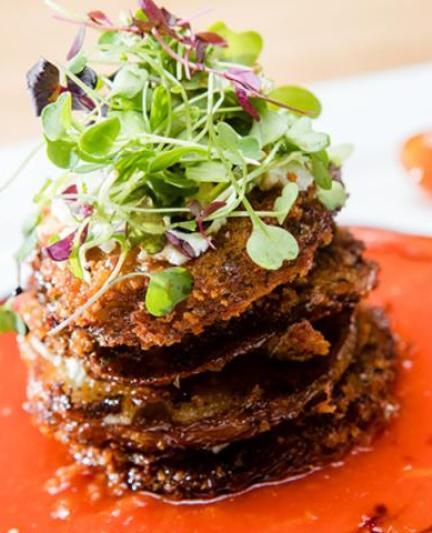 Savor Sarasota Restaurant Week: Best Local Food at Better Prices
Nearly 90 area restaurants will offer multi-course meals for low, flat prices to participate in the 14th annual event, June 1-14.
It's starting to feel like summer, so we'll soon get back to our more leisurely pace. If that means you'd like to leave the cooking to someone else, it's a good time to support local restaurants. It's also the best time of year to try a new eatery as more than 80 are participating in Savor Sarasota Restaurant Week, offering prix fixe, multi-course menus for just $16 (lunch) and $32 (dinner) per person!
There are several new restaurants in the mix for 2019:
Bavaro's Pizza Napoletana & Pasteria
The Bistro (The Concession Golf Club)
If you're new to the area, there are plenty of returning favorites as well:
Crow's Nest Restaurant & Marina
Chef Rolf's New Florida Kitchen
Several more are locally owned/operated or members of Sarasota-Manatee Originals, an established group of independent area restauranteurs:
Mattison's City Grill (and Mattison's Forty-One)
Need more help choosing? Here's a sampling of what you'll find for just $16 or $32:
Chef Andrea Bozzolo at Andrea's has delicious dinners planned like green salad filled with his famous peach brulee stuffed with mascarpone, ravioli, chicken pizzaiola, veal, pork tenderloin, fish specials, and more.
Element Modern Mediterranean Grill was recently voted "Best New Restaurant," "Best Romantic Restaurant" and "Best Mediterranean Restaurant" by readers of Sarasota Herald-Tribune, so you might want to see what it's all about. They've got tasty dishes planned like bruschetta chopped salad, tuna carpaccio, grilled chorizo, braised beef short ribs, sautéed mussels, roasted tomato bisque, and lemon sorbet.
On St. Armands, visit Blu Kouzina for Greek specialties like tzatziki dip, moussaka, hummus, dolmades, gemista, pastitsio and baklava. Or stop into Cha Cha Coconuts for tropical dishes like Montego Bay tuna dip, Mahi with roasted corn, black bean salsa and plantains, Emily's Soca spicy coconut shrimp, Hawaiian burger with pineapple, or the vegetarian burger described as an "explosion of flavor."
For classic dishes try Longboat Key's Euphemia Haye. This lovely, intimate restaurant has been here since 1975, and current owners, Chef Ray and D'Arcy Arpke have operated it since 1980. For the special event they're offering dinner items like chopped duck livers, their famous tableside Caesar salad, eggplant parmesan, Grecian lamb shank, homemade cannelloni, gamberetti e capellini (jumbo shrimp with white wine, garlic, basil and egg pasta), roasted duckling, Southern pecan pie and chocolate mousse.
Since they're not regularly open to the public, it's a great time to visit The Bistro at The Concession Golf Club. Try pan-seared Scottish salmon with creamy polenta and garlic spinach, chicken Saltimbocca, low-country fried chicken sandwich, caprese flatbread and, for dessert, Strawberries Romanoff or classic hot fudge sundae.
Craving sushi? Head to Tsunami Sushi & Hibachi Grill. The team will have lots of popular dishes, including beautifully prepared sushi, specialty rolls, miso soup, seaweed salads, and desserts like green tea ice cream.
Maybe you'd like to try something different, like flaming meats on sticks? If so, visit Rodizio Grill for dinner and try Brazilian treats like churrasco-style rotisserie meats and seafood, polenta, gluten free cheese bread, ceviche, fresh mozzarella salad, or sweet treats like flan or chocolate mousse torte.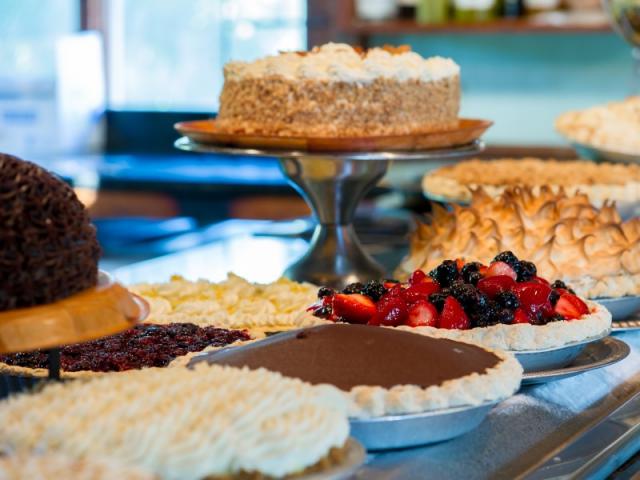 For French cravings, try Paris Bistrot in Lakewood Ranch, open for lunch and dinner, offering classics like escargot, beef bourguignon, nicoise salad, croque madame (grilled cheese with egg), creme brulee, and crepes. In the Venice area, visit Le Petit Jardin for popular dishes like quiche, savory crepes, or sandwiches like "The Louis the 16th" - ham, cheese and champagne mustard sauce.
While in the Venice area, try Chaz 51. They're known for steak, so the menu includes favorites like blue cheese steak salad with filet mignon, mushrooms and bleu cheese; American Kobe burger, or tasty ribeye. You'll also find shrimp and grits, mixed grill, and chopped salad with cranberries and creole almonds, and for dessert, raspberry sorbet.
Cafe Venice Restaurant & Wine Bar will offer spicy Thai seafood soup, duck potstickers, wedge salad, bouillabaisse, crispy roast duck, or crab-stuffed flounder. And if you really want something healthy, try Cafe Evergreen serving things like grilled avocado with house-made spicy red sauce, Ahi tuna and shrimp with chimichurri, kelp noodle stir fry, grilled falafel, "Evergreen Club" (cheesy quinoa cake, micro greens, pickled beet, pesto, tomato on wheat berry bread), and for dessert, matcha tea and flourless chocolate cake.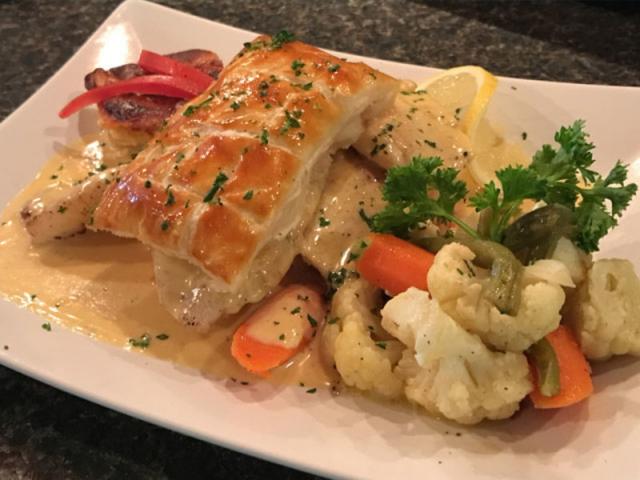 Mattison's City Grill will offer classics like crab cakes, Niman Ranch specialties, Freebird Farms chicken dishes, kale/apple salad, fresh fish dishes, and yummy pizza. Mattison's Forty-One will offer inspired dishes like crispy calamari with pickled veggies, fried green tomato with charred corn and chimichurri, seafood gumbo, pot roast, Key West pink shrimp cocktail with ginger-lime cocktail sauce and grapefruit granita, rosemary-honey glazed salmon, Niman Ranch baby back ribs, New Bedford scallops, Joyce Farms duck, and champagne sabayon with berries.
La Mucca Ballerina will have all sorts of deliciousness, including caprese salad (homemade mozzarella of course), tagliata, lasagna, ravioli, bolognese, pizzaiola sandwich, panna cotta and tiramisu. It will be hard to decide.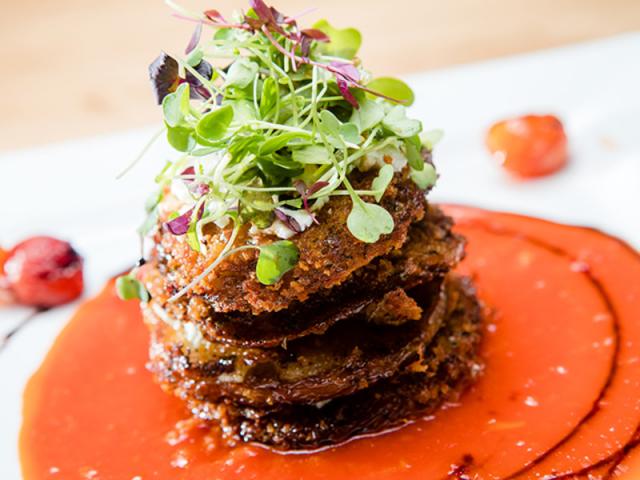 For vegans, vegetarians and gluten-free folks, Lila will offer mushroom Barbacoa tacos filled with chayote squash, tofu cream, guacamole and salsa; kale salad with coconut-lime dressing; flounder with melon and coconut milk; Sri Lankan eggplant stew; artichoke hearts of palm cake with harissa mayo; green herb tagliatelle with pistachio pesto; and peach creme brulee.
You'll unlikely be able to visit them all, but you'll have fun trying. To see all participating restaurants and menus check out SavorSarasota.com.
###
Nicole Coudal is a home chef and food writer based in southwest Florida, where she fishes and cooks using local ingredients. When not on the water, she visits farms, farmers markets, and other food-related venues to highlight what's in-season and to create tasty recipes. Nicole is a regular contributor to Edible Sarasota, as well as, a frequent guest on ABC 7's Suncoast View. Read more at www.MyDeliciousBlog.com.