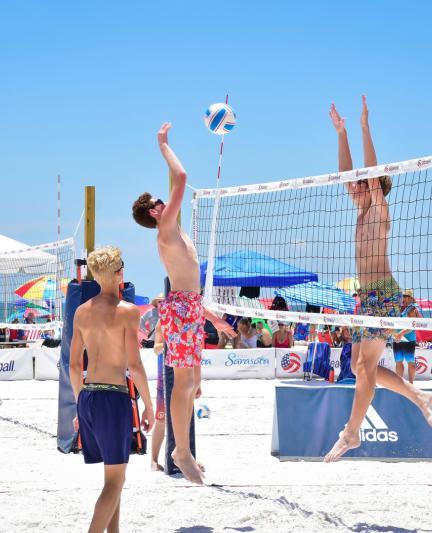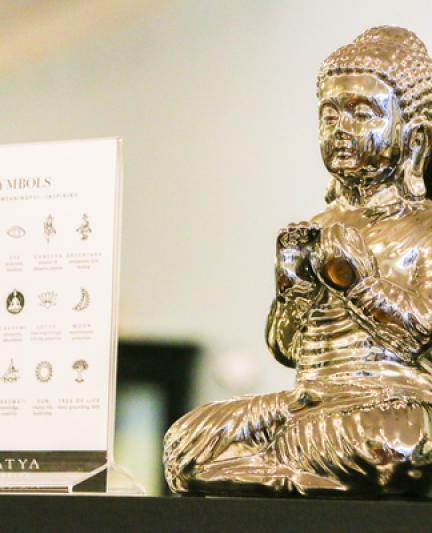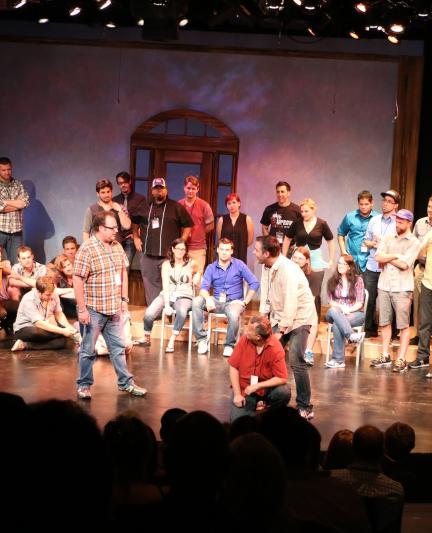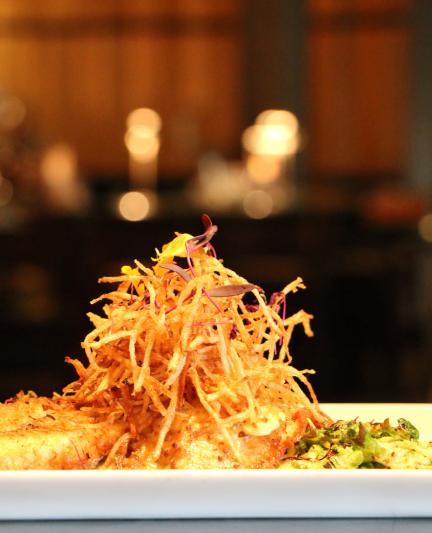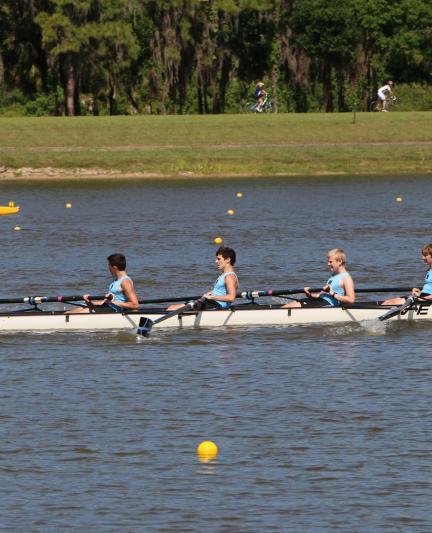 Sarasota County Summer Events Guide 2019
Savor Sarasota culinary celebrations, circus shows, spectator sports and spectacular fireworks displays: summer in Sarasota is really quite something to experience.
June
Savor Sarasota
June 1-14; over 90 local restaurants
Foodies, start your appetites: Savor Sarasota Restaurant Week runs June 1-14, 2019. This showcase of Sarasota County's most creative chefs features delicious and dazzling deals by the dozen — so come hungry. Explore Sarasota's eclectic, award-winning culinary scene with prix fixe $16 lunch and $32 dinner menus at more than 90 local eateries in 2019.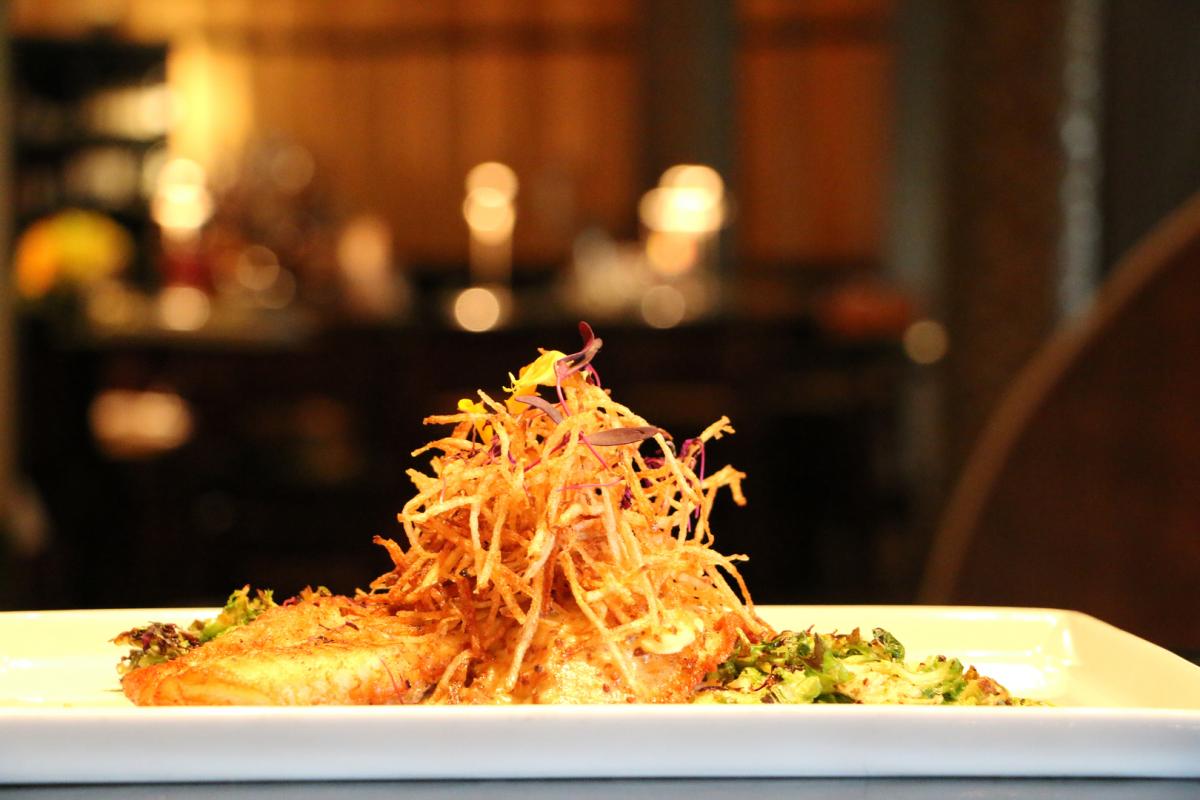 Sarasota Music Festival
June 1-22; multiple locations
First held in 1965, the Sarasota Music Festival is recognized among the premier classical music festivals for youth and emerging professional musicians in the United States. Presented by the Sarasota Orchestra, the annual festival takes place during the first three weeks in June (June 1-22, 2019). Don't miss Sarasota Music Festival performances including Friday Festivals, Saturday Symphonies and solo chamber performances by rising stars.
Dakin "Dairy Day" Festival
June 1; Dakin Dairy Farms
The Dakin "Dairy Day" Festival takes place annually the first Saturday in June in honor of National Dairy Month. Spend Saturday, June 1 at the festival — or stop by the Dakin Farm Market, open every Monday through Saturday, whenever the mooooo-d strikes for a refreshing milkshake.
Rowing Regatta
June 6-9; Nathan Benderson Park
The 2019 USRowing Youth National Championships will be held June 6-9 at Nathan Benderson Park. These championships are the premier youth rowing event in the U.S., with approximately 1,500 athletes competing in more than 350 crews and representing over 150 teams from across the nation.
World Oceans Day
June 8; Mote Marine Laboratory & Aquarium
Celebrate World Oceans Day with Mote Aquarium from 10 a.m. - 1 p.m. on June 8, 2019. Get caught in a wave of fun-for-the-family ocean awareness and conservation education with hands-on activities with Mote's professional ocean conservationists, face painting, live music, photo ops with Mote's marine mascots, and more.
Global Wellness Day
June 8; The Westin Sarasota
Global Wellness Day is an annual, international celebration on the second Saturday of June when thousands of people say "yes" to learning how to #BeWell. The Westin Sarasota is hosting the event for a second straight year and teaming up with several local organizations like Pineapple Yoga Studio, Sirius Day Spa, The Sarasota Holistic Chamber and more to develop an event where everyone can participate in the celebration. These wellness experts and their products and knowledge is a unique opportunity to interact directly from the masters themselves.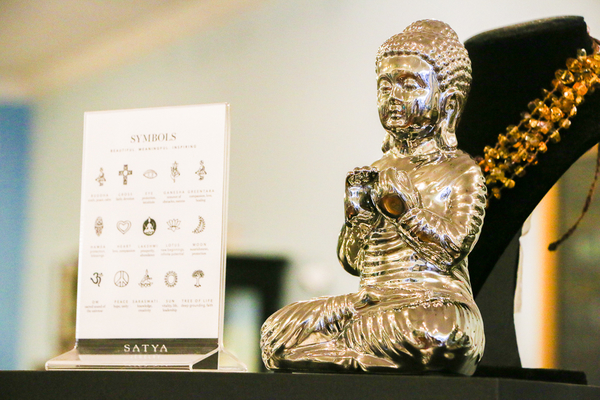 Get Crafty
June 8-10 & 15-16; St. Armands Circle and Miami Avenue (Venice)
Finish your morning breakfast and take a stroll down an endless line of tents and dazzling, original artwork at two craft festivals on seperate weekends in June. Enjoy or purchase works from some of the states best crafters displaying jewelry, pottery, plant holders, orchids, soaps and so much more.
Stroll the tents of the 18th annual St. Armands Circle Craft Festival on June 8 and 9 from 10 a.m. - 4 p.m.
The 27th annual Downtown Venice Craft Festival will be on Miami Avenue in downtown Venice June 15 and 16 from 10 a.m. - 4 p.m. so you have plenty of time to get your summer arts 'n' crafts fix in the Sarasota sunshine.
Summer Circus Spectacular
June 11 - Aug. 3; Historic Asolo Theatre
It's not summer in Circus City USA until the big top rolls out for the Summer Circus Spectacular, running June 11 through August 3 at the Historic Asolo Theatre. The Ringling partners with the Circus Arts Conservatory to bring top performers from around the world for this annual, family-friendly circus thrill-fest.
Players Centre Summer Sizzler Series
June 12-23, July 23-28, Aug. 14-25; Players Centre for Performing Arts
A local favorite, The Players has been bringing performances to Sarasota since 1936. A combination of professional and non-professional performers gives a unique freshness to their shows. Their Summer Sizzler Series is a guaranteed good time in 2019. First up is "Love Loss, and What I Wore" from Delia and Nora Ephron (writer of "When Harry Met Sally," amongst others) dishes up insightful monologues sure to hit home (June 12-23). Starting July 23 to 28, "SHOUT! The Mod Musical" takes the stage to get you dancing with music from the 1960s. In August, a stage adaptation of "The Odd Couple" will take timeless humor and delight spectators across all generations. Catch this final show of the series between August 14 and 25. Tickets can be purchased online ranging from $15 to $18.
Friday Fest Summer Concert Series
June 21, July 19, August 16, September 20; Van Wezel Performing Arts Hall
Friday Fest is The Van Wezel Performing Arts Hall's FREE outdoor summertime concert series. The events run from 5-9 p.m. and are located on the Bayside Lawn of the Van Wezel. Each of the four Friday Fest events will feature food trucks, beverage vendors and more. Kicking off Friday Fest 2019 in June is Big Night Out – a grooving six-piece dance band performing Latin, R&B and island dance music. These are a great opportunity to enjoy live music overlooking Sarasota Bay!
July
Sarasota Powerboat Grand Prix
June 29 - July 7; Multiple locations
High octane fans can't wait to start their engines for the annual Sarasota Powerboat Grand Prix. Although the festival technically kicks off on June 29, the races and festival are a signature July event in Sarasota. Highlights include the festival kickoff party at the Van Wezel on July 3, the annual 4th of July fireworks spectacular, the Boats on Main block party on July 5, the car show and motorcycle dealer event at Rossiter's Harley Davidson on July 6, and the powerboat races at Lido Beach on July 7.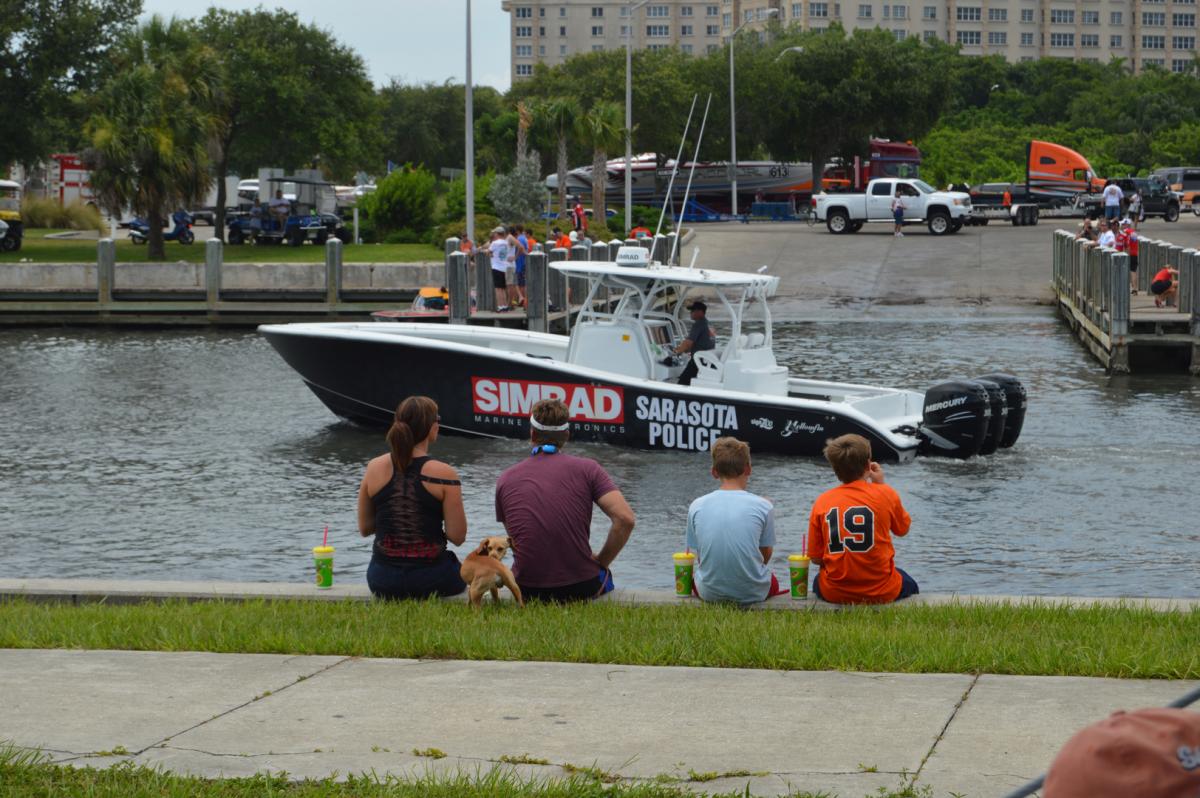 The Friendliest Catch Fishing Tournament, taking place July 2 at 9 a.m., is a private event limited to clients with special needs who receive services from local nonprofit agencies that are supported by Suncoast Charities for Children, the organizers of the Sarasota Powerboat Grand Prix.
Art and a Movie at The Ringling
July 8 & 22, Aug. 5; The Ringling
Starting July 8, The Ringling will start an Art and a Movie summer film series highlighting three of the women artists featured in their seasonal gallery Interpolations: Artworks from The Ringling and Monda Collections. Staff will introduce the film and lead a brief discussion about the featured artist. The films will start at 1:30 p.m. in the Chao Lecture Hall, and all three (July 8, July 22 and August 5) will be on a Monday - the day the museum waives their admission fee year-round. Show up early and stay late to take full advantage!
Lionfish Derby
July 14; Mote Marine Laboratory & Aquarium
Mote Marine's 6th annual Sarasota Lionfish Derby kicks off July 12, 2019, with fish weigh-in and lionfish tasting beginning at noon on July 14. This informative and environmentally-friendly event invites scuba divers to spearfish the invasive species, and provides an opportunity for the public to taste lionfish dishes prepared by local chefs.
Improv Festival
July 12-14; Florida Studio Theatre
Get ready to laugh 'til your sides split at the 10th Anniversary Sarasota Improv Festival taking place July 12-14 at the Florida Studio Theatre. Troupes from across the United States and as far as France and Spain — including headliners Baby Wants Candy (Chicago), Impro Madrid (Spain), and Impro Theatre (L.A.) — will take the stage at FST for three days of laugh-packed performances.
Beach Volleyball
July 13-14; Siesta Key Public Beach
Don't forget to pack some sunscreen and towels for the annual Dig the Beach Volleyball Tournament, taking place July 13-14 from 7 a.m. to 6 p.m. at Siesta Key Beach.
Get Mystical
July 27-28; Sarasota Municipal Auditorium
The 9th annual Sarasota Mystic Faire takes place July 27 from 10 a.m. - 6 p.m. and July 28 from 11 a.m. - 5 p.m. at the Sarasota Municipal Auditorium. Visit with healers and psychics while you browse crystals, metaphysical healing tools, art, jewelry and more available for purchase from Mystic Faire vendors.
August
Venice Cabaret Festival
July12 - Aug. 25; Venice Theatre
Since its first curtain opened in 1950, the Venice Theatre has been a cornerstone of community theater in southwest Florida. Today, the Venice Theatre is recognized as, per capita, the largest community theatre in the United States. The Venice Cabaret Festival enters its seventh season in August, 2019, featuring a variety of acts from the theatre's top performers.

Shark Days
August 4-10; Mote Marine Laboratory & Aquarium
Have a "jawsome" time learning all there is to know about sharks from Mote Marine Aquarium scientists during Shark Days at Mote, taking place August 4-10. This all-ages shark fest is filled with fun events and activities that take a deep dive into the science behind those thrilling and toothy ocean creatures.
Sarasota Slam Fishing Tournament
August 10; Marina Jack
Adults and junior anglers have an opportunity to compete for the biggest catch in the annual Sarasota Slam fishing tournament, taking place August 8-10. Anglers hit the water after captains' meetings on August 9, and the tournament concludes on Saturday, August 10, with a barbecue and dockside party at Marina Jack leading up to weigh-in and the closing awards ceremony.
Pioneer Days in Englewood
Aug. 23 - Sept. 2; multiple locations
Closing out the summertime in Sarasota each year is Englewood Pioneer Days Festival (August 23 - September 2), an ongoing South Sarasota County tradition from as far back as the 1950s that culminates in a Labor Day Weekend festival. Featured Pioneer Days events include the Kid's Shipwreck Dance (August 23), Fish-a-Thon (August 25), Historical Town Tour (August 25), Cardboard Boat Races (August 31), and a Diaper Derby (September 1). The Pioneer Days festival, parade, and Corvette car show take place on Labor Day Monday (September 2).