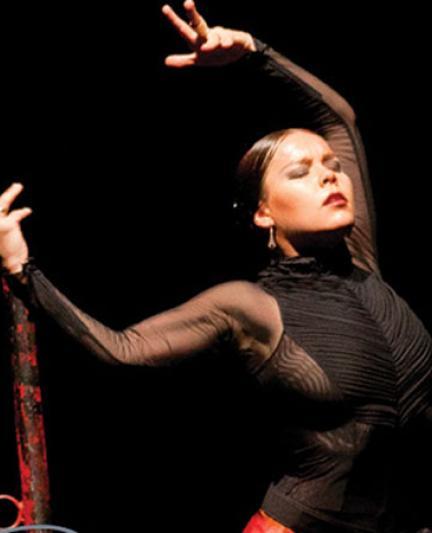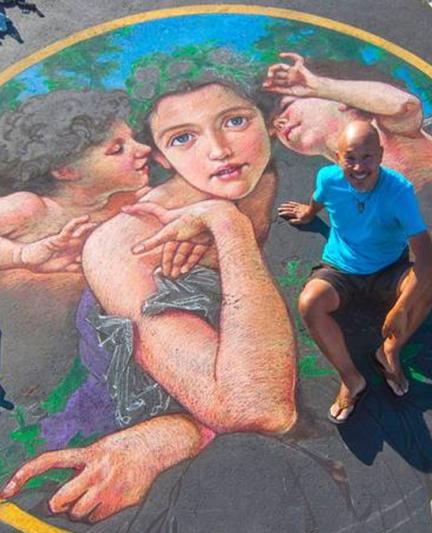 Ready for Fall? Events in Venice, Englewood and North Port
Get in the autumnal spirit at these festivals and events south of the city of Sarasota.
It's fall in Sarasota County. That means pumpkin patches, trick-or-treating, and annual festivals celebrating everything from art to plant life. In southern Sarasota County, there are all kinds of ways to enjoy the season. Here are some fall events in Venice, North Port, and Englewood you won't want to miss.
Sun Fiesta
Begun in 1973 as a last hurrah before the start of snowbird season, Venice's annual Sun Fiesta takes place this year from October 20 through 22. The popular fall festival includes art and craft displays, kids' activities and games, and lots of classic festival eats. On Saturday morning, grab a seat along Venice Avenue for the wacky "bed races" followed by a good old-fashioned parade. Then make your way to Centennial Park in the afternoon for music and dance performances and the Miss Sun Fiesta Pageant, where local female high school students compete for scholarship money for college.
Haunted Trails at Oscar Scherer State Park
In the mood for a good scare? How about some family-friendly Halloween fun? You can find both at the annual Haunted Trails at Oscar Scherer State Park in Osprey, held on October 20 and 21 this year. Kids looking to keep the scares to a minimum can try the Trick or Treat Trail around the park's Lake Osprey, where local businesses decorate booths and pass out candy. The dark and spooky Haunted Trail winds through the woods and amps up the fright factor. At the end of the trail is the Haunted Pavilion, the event's scariest spot done up by the Nokomis Volunteer Fire Department and not recommended for the faint of heart. If you're not too terrified, there's also food and drink for sale, s'mores, and a pumpkin patch photo booth. Tickets (pre-purchase recommended) are $10 for adults, $5 for kids ages 6 to 12, and free for children under 6.
Halloween at Historic Spanish Point
Head to Historic Spanish Point in Osprey for a spirited time this Halloween season. On October 20 and 28, Ghost Tours introduce visitors to the site's darker side. Three after-dark tours are offered each night, one at 7 p.m. for families and two adult-focused outings at 8 and 9 p.m. Keep your eye out for signs of the afterlife! Tickets are $20 for adults and $15 for children for non-members.
On October 27, Historic Spanish Point will be hosting a Victorian Funeral at the site's chapel. Join in the spooky theatrical experience as a grieving widow says goodbye to her beloved husband. The family-friendly 7 p.m. show is already sold out, but tickets are still available for the 9 p.m. funeral. Seating in the chapel is limited, so purchase tickets ahead of time ($15 adults, $10 children for non-members) if you want to make like a mourner.
Trick or Trot 5K Trail Run
Get some exercise in before stuffing your face with Halloween candy. Held to raise money for local scholarship funds, the Trick or Trot 5K Trail Run takes off from the starting line at 8 a.m. on October 21. Participants run or walk a wide trail that loops through Ann Dever Regional Park in Englewood. Awards will be given out for top finishers in each age group as well as for the race's costume contest. Registration is $25.
Tour de North Port
Grab some wheels for the eighth-annual Tour de North Port, which pedals off at 8 a.m. on October 22. It's not a race but a bicycle ride whose theme this year is "It's the Green Pumpkin!" Cyclists can follow an on-road route of either 15, 35, or 65 miles or take the "Gravel Grinders" off-road route designed for mountain bike enthusiasts. Printed directions for all routes will be available and can also be downloaded. The event helps highlight the city's parks and natural settings, with riders traveling through spots like Myakkahatchee Creek Environmental Park and T. Mabry Carlton Jr. Memorial Reserve. Registration is $40 per rider, $10 for children under 10.
Hazeltine Nurseries Fall Festival
Whether you've got a green thumb or are something of a notorious plant killer, the classes and demos at the Hazeltine Nurseries Fall Festival offer information about everything from container gardening to proper pruning. The free, dog-friendly event takes place October 26 through 28 and also includes field tours of the 90-acre nursery and tree farm, a coloring contest for kids, butterfly garden demonstrations, and a pumpkin patch. Attendees can stock up on fall annuals, gourds, and other seasonal decor or just enjoy the sunny October weather.
Trick-or-Treat at North Port City Hall
On October 27 from 5 to 8 p.m., stop by North Port City Hall for a free, family-friendly evening of trick-or-treating. Costumed kids and their parents can travel to all three floors of the municipal building, which will be decorated in true Halloween style. Outside, the North Port Firefighters Benevolent Association hosts a pumpkin patch where attendees can purchase the makings for a perfect jack-o-lantern. A donation of one canned food item per family is requested to kick off the city's holiday food drive.
Venice Halloween Parade
See what the hot Halloween costumes are this year at Venice's annual Halloween Parade, which begins at 4:30 p.m. on October 31. Kids dressed as superheroes, favorite television characters, princesses, and other characters both ghoulish and adorable will first march down Venice Avenue to showcase their costumes for parents and other spectators. Then they visit the shops and restaurants located on the avenue, which hand out candy of all kinds to the spirited trick-or-treaters.
Halloween Safe Walk
Looking for a trick-or-treating spot in Englewood? Head to Dearborn Street in Olde Englewood Village on October 31 for the Halloween Safe Walk. The street will be closed from 4:30 to 7:30 p.m. so that kids can dress up and collect candy without worrying about traffic and cars. Expect to see lots of local adults come out to take part in the fun and admire the kids' Halloween looks.
Downtown Venice Art Festival
Cooler fall temperatures make for great holiday shopping opportunities at the Downtown Venice Art Festival. Celebrating its 30th year in 2017, the free annual event rolls into town on November 4 and 5 this year. More than 100 artists will be on hand displaying everything from jewelry and ceramics to photography and sculpture. Stroll West Venice Avenue to check out their work, shop for yourself or others on your holiday gift list, and even chat with artists and commission custom pieces.
Wild About Nature Festival
Spend the day outdoors on the shores of Little Sarasota Bay at the Wild About Nature Festival. The free, annual, family-friendly event takes place this year on November 4 from 11 a.m. to 3 p.m. at Bay Preserve at Osprey. Attendees can get lessons in hula hooping, enjoy face painting and live music, try kayaking, and learn about water conservation and other eco-friendly activities and efforts. Neighboring Historic Spanish Point will also be offering free boat rides and a special treasure dig. Bring a blanket and spend a relaxing afternoon in the pretty and peaceful setting.
Chalk Festival
Celebrating its 10th anniversary, the Chalk Festival brings artistic magic to the Venice Airport Festival Grounds on November 10 through 13. Artists from around the world create large-scale, 3D pavement art that's definitely awe-inspiring and Instagram-worthy. Visitors get to see the pieces in progress and talk with artists throughout the festival as they add to and eventually complete their temporary chalk masterpieces. There's also music and other entertainment, food and beverages for sale, and even places where attendees can try their own hand at chalk art.
Venice Blues Festival
Fans of great music will want to find their way to Maxine Barritt Park in Venice on November 18 for the fifth-annual Venice Blues Festival. This year's lineup includes Elvin Bishop, Andrew "Jr. Boy" Jones, Eliza Neals, Tommy Z, and CeCe Teneal. Enjoy the soulful tunes from 11 a.m. until 7 p.m., then head down to the beach to watch the sun set over the Gulf of Mexico and say goodbye to the day.