New Look, Same Charm in Venice, Florida
This island oasis in Sarasota County is celebrating a major makeover. See how the relaxing beach community has blossomed since your last visit.
If it's been over a year since you've seen Venice, Florida, you are in for a treat.
Ditch the car and enjoy the new-and-improved pedestrian charm of this island town along Florida's Gulf Coast. Venice is guaranteed to enhance the visitor experience throughout its soothing and scenic downtown after a major remodeling project in 2019. The sight-seeing and safety upgrades are a timely addition to a city that still follows a historic plan.
Garden Walk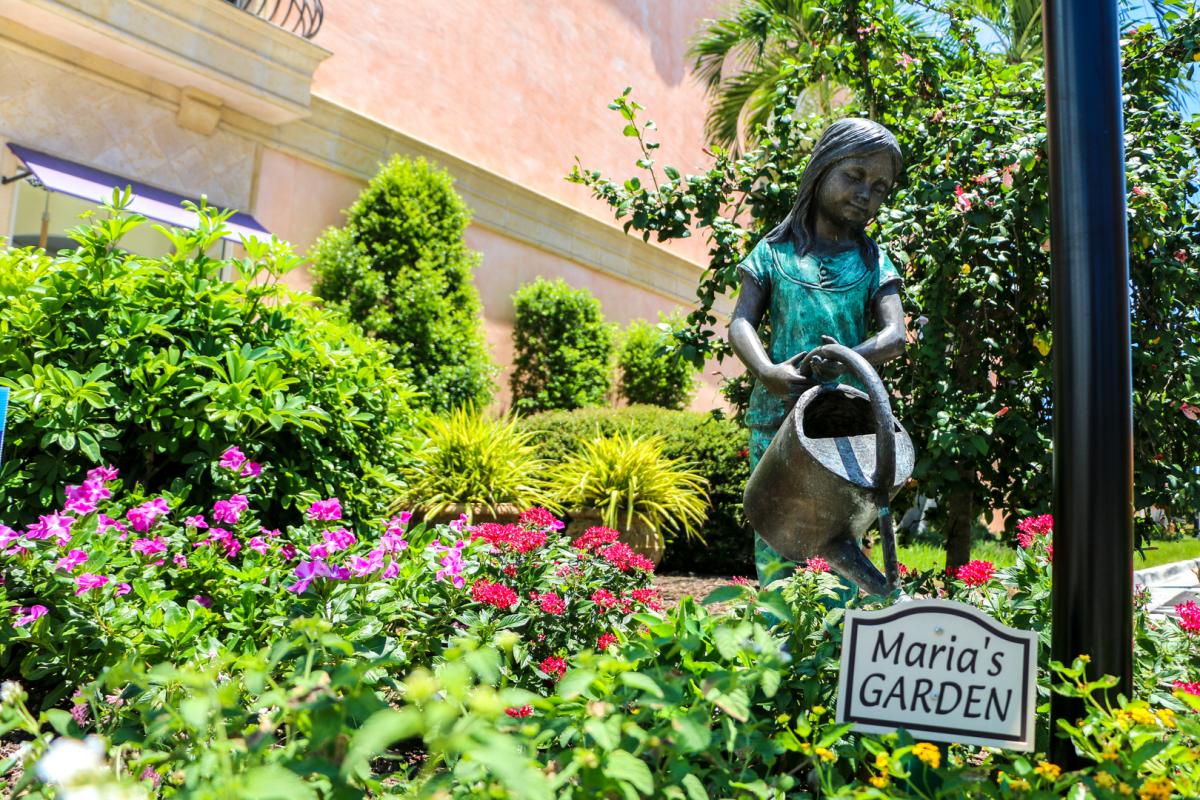 Feast your eyes on an endless view of flora lining Venice Ave., the main drag downtown. Stroll past towering palm trees as the smell of hibiscus, jatropha, jasmine and other flowering plants fill the air from the ground and baskets hanging overhead.
An abundance of shade trees and benches along the sidewalks invite pedestrians as they window shop among dozens of family-owned stores and restaurants. Feel free to stop, admire the beautiful weather and thank your lucky stars you've finally found paradise.
Admire the Art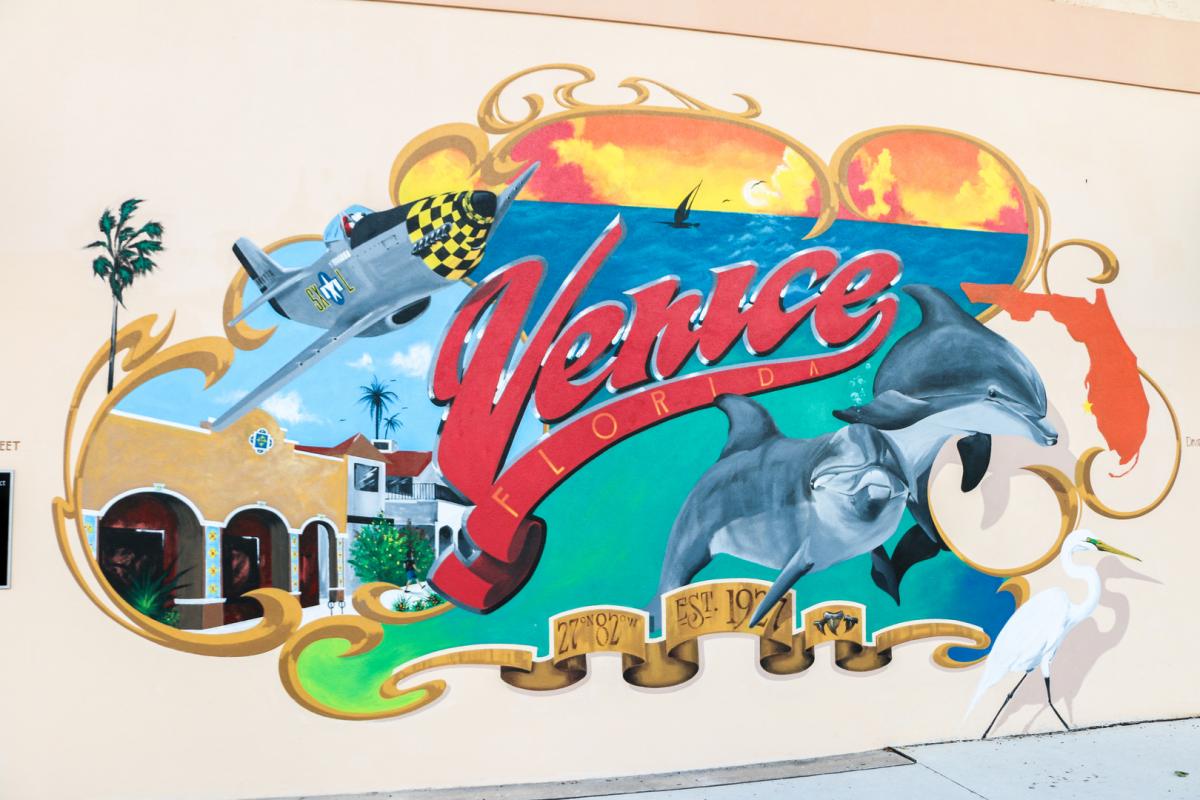 Venice has always had artwork lurking between its historic buildings. Most notably is the Founders' Walkway, catching pedestrians' gazes with its massive painted landscape and bordering flower garden.
The new piece of public art on the block is a three-dimensional mural on Nassau St. meant to capture the spirit of Venice. Duck beneath a fighter plane, kiss a dolphin or walk alongside the popular local bird known as a great egret as you snap your memory. Be sure to use the local travel hashtags – #VeniceMainStreet, #LoveFL and #MySarasota – when you're ready to share!
Safety First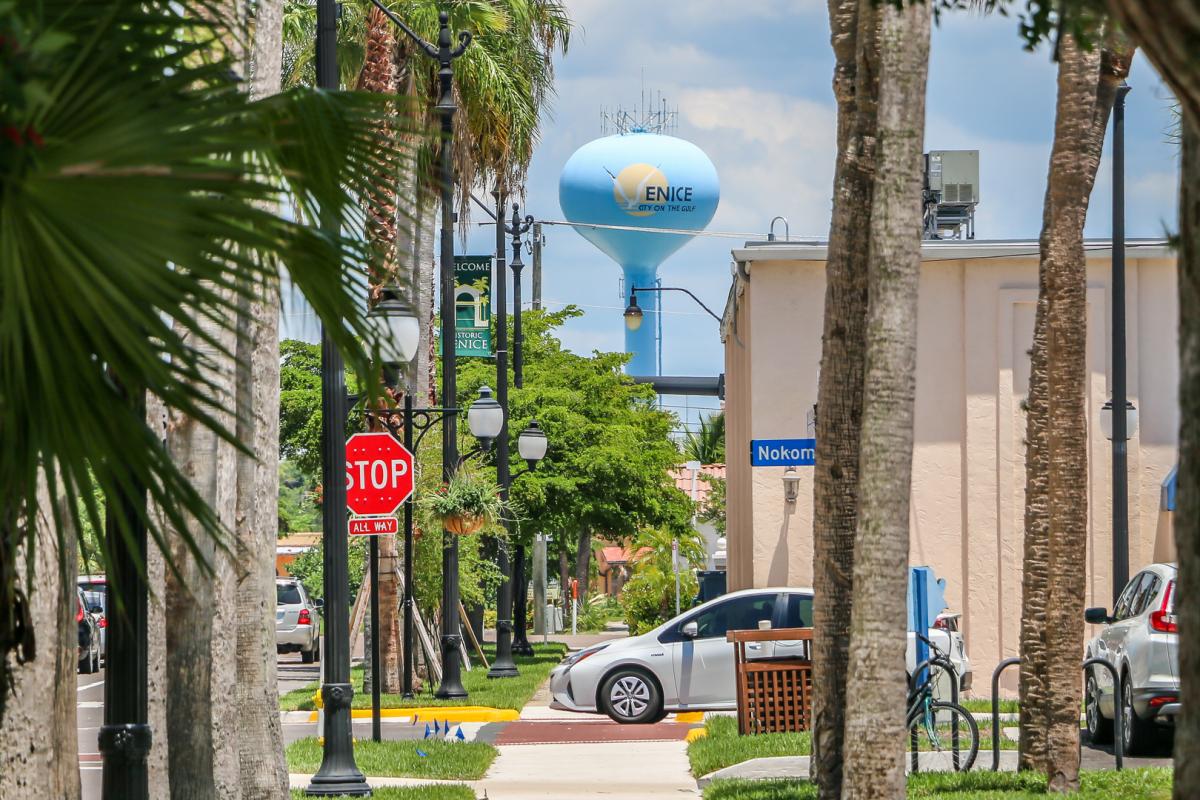 Revamped sidewalks and colorful crosswalks throughout downtown are meant to serve all visitors regardless of physical ability. Special attention has been paid to ADA (American Disabilities Act) compliance when it comes to curbs and lighting so all pedestrians can travel equally for the first time in the city's history.
"We worked hard to keep the charm of downtown while rehabilitating the infrastructure so it will last for decades," notes the City Engineer. There's a reason Venice was named the second-best place to live in Florida by the U.S. Chamber of Commerce in 2019!
Walk to grab a bite at Cafe Venice, Ristorante San Marco or Le Petit Jardin before stepping into a show from the Venice Theatre or the Venice Symphony. You'll be away from the car so long you might forget where it's parked!
Always Something to Do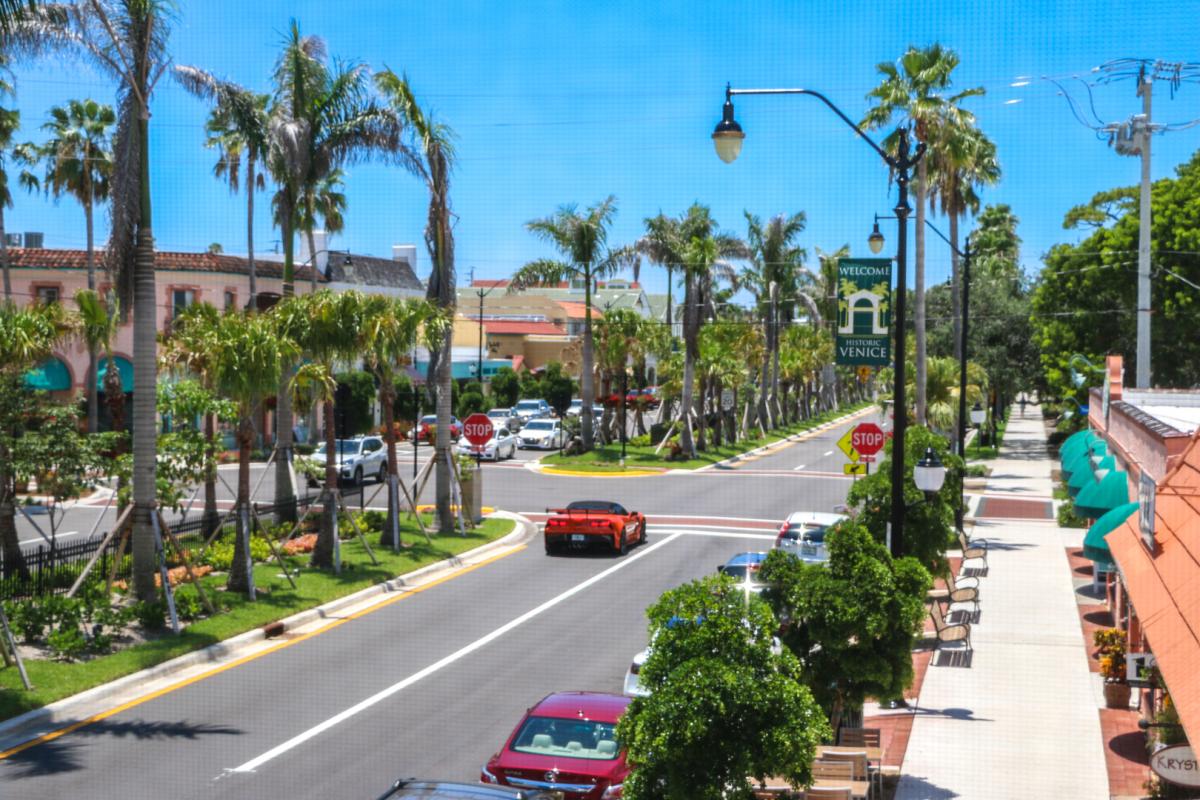 Need another reason to re-visit Venice? Check the island's full calendar of events to plan as many experiences as possible during your trip.
See a show at one of the country's largest community theaters during the Summer Cabaret Festival. Watch downtown light up with holiday cheer during its annual Christmas parades through the street. (and on the water!) Maybe you'd rather enjoy year-round activities like a bike ride on the Legacy Trail or a shopping spree during the Venice Farmer's Market.
Remember, you're never too far from the beach if you want to mix a little saltwater therapy into your itinerary. Whenever you're ready to schedule your next beach getaway, rediscover relaxation in this transformed Gulf Coast community.