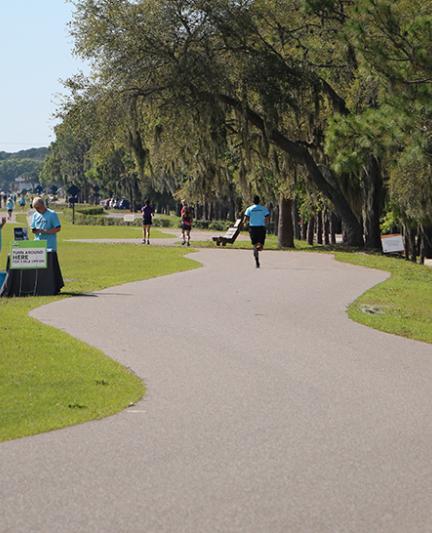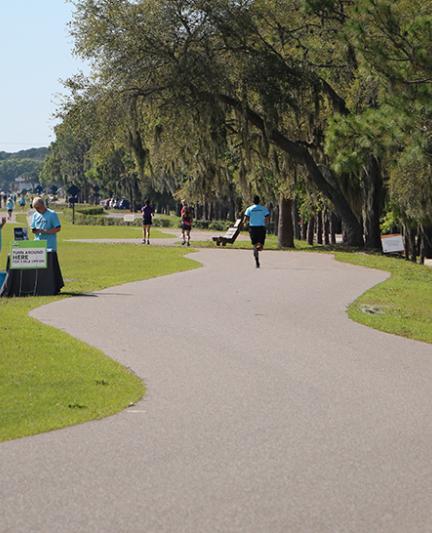 New Holiday Race Challenge at Nathan Benderson Park
Nathan Benderson Park and Fit2Run are teaming up for a three-race running championship at Sarasota's world-class rowing park.
For many people, St. Patrick's Day means corned beef and cabbage accompanied by some green beer, of course. But before indulging in all that Celtic revelry, you can burn some calories at the Lucky Leprechaun 5K on March 16 at Nathan Benderson Park in Sarasota.
At the family-friendly event, kids can sprint for "coins" in age-bracketed "Rainbow Dashes," and runners and walkers can take part in the 5K around the park's lake. Every participant gets a race T-shirt and finisher's medal and can enjoy Irish music, food, drinks, and games after crossing the finish line.
The Lucky Leprechaun 5K is the first event in the inaugural Holiday Race Challenge presented by Nathan Benderson Park and local sports retailer Fit2Run. The second race will be the Fireworks 4 Miler By the Lake on July 3, with kids' dashes and a 7 p.m. sunset start time. That run will be followed by fireworks over the lake, and race participants get VIP parking and a front-row seat for the evening fireworks over the lake (along with a ticket for a free drink and food).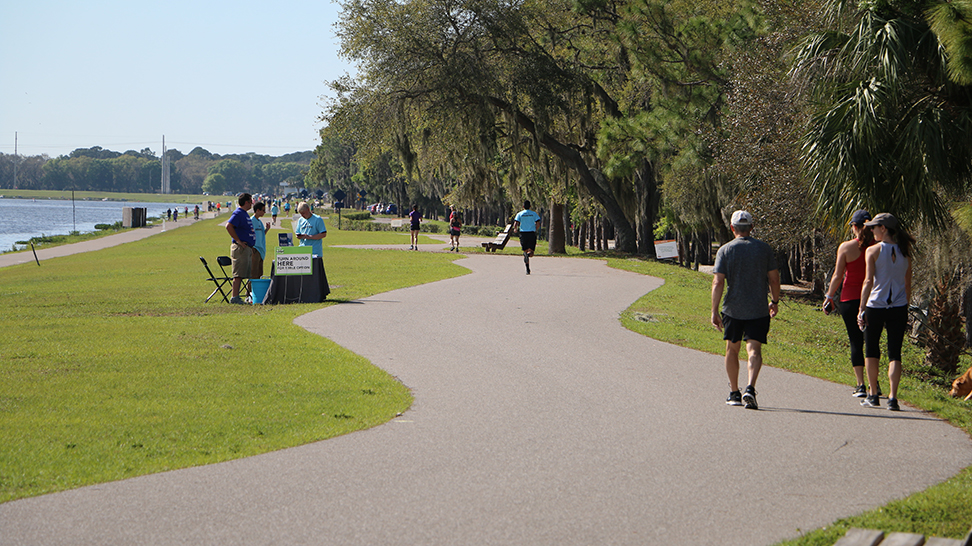 On Thanksgiving Day (November 28 this year), families can get some exercise before the big meal at the Florida Turkey Trot 5K. Racers can reward themselves for a successful run or walk with pumpkin pie and cinnamon rolls at the finish line! 2019 marks the second annual Turkey Trot at Nathan Benderson Park, and the success of last year's run inspired the creation of the Holiday Race Challenge.
"The inaugural Florida Turkey Trot was such a fun family event," says Parks Robinson, co-owner and general manager of Fit2Run. "Food, drinks, running, and family: I can't think of a better way to celebrate a holiday."
Wellness is a big focus for Nathan Benderson Park, and the challenge makes it easy and enjoyable for people of all ages to get some exercise and be active.
"The Holiday Race Challenge with our friends at Fit2Run is just another way the park delivers on its mission," says Stephen V. Rodriguez, president and CEO of Suncoast Aquatic Nature Center Associates (SANCA), which manages the park. "It's a great way to get the community together, lift spirits, and help motivate each other to be more active."
Home to rowing competitions and all kinds of running events throughout the year, Nathan Benderson Park offers a mostly flat course (there are inclines on just three bridges). For the March and November races, runners will experience the park's unique "floating final mile," a mile-long, custom-built, floating concrete wave attenuator that was designed to keep the water calm.
Registration for all three events is under way at www.fit2run.com/races. Runners who complete all three races earn a special medal.