Eat Your Veggies: Authentic Florida Tian for the Holidays
With holidays quickly approaching it's time to think about our holiday menus. Gather up those favorite recipes for the main course, ideas for desserts and of course decide among all of those side dishes.
If you want to add something new to your holiday menu, we've got just the side dish for you.
This easy dish, known as a Tian, is a French inspired all-in-one dish cooked in a heavy casserole dish incorporating vegetables and cheese.
It is best with fresh produce and fortunately Sarasota County has many farmers markets to fill your basket of fresh produce for this course. And the ingredients are simple – onions, potatoes, garlic, zucchini, tomatoes, and thyme (plus Gruyere cheese). All are easily found either in our fresh open markets or in grocery stores.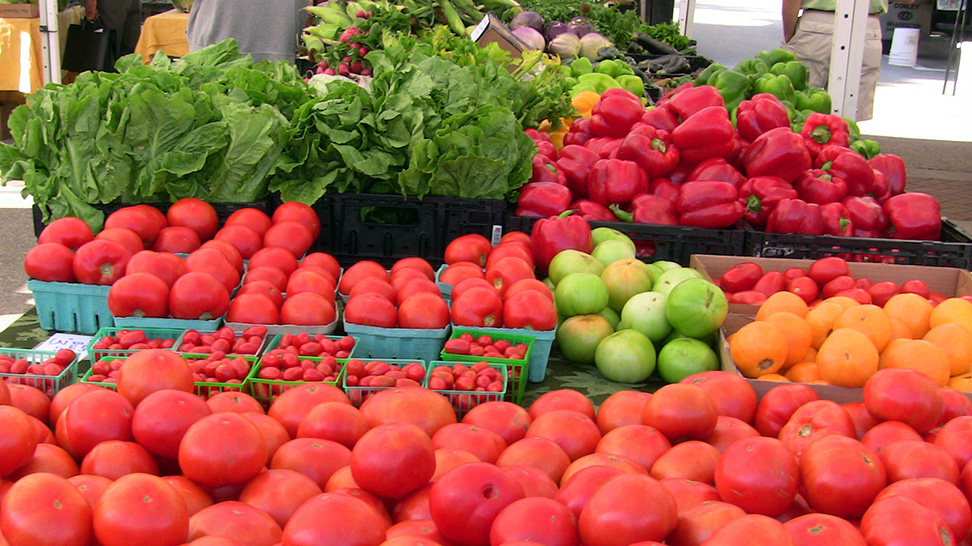 This is a make ahead dish where you'll need a little time in the assembly but once it's complete, you can store in the refrigerator and pop in the oven just before the meal.
You're likely to get family applause for this dish - for both the presentation and the taste.
Authentic Florida Tian
Ingredients
Good olive oil
2 yellow onions, cut in half and sliced
2 garlic cloves, minced
1 pound of medium round potatoes
¾ pound zucchini
1 ¼ pounds medium tomatoes
1 teaspoon kosher salt
½ teaspoon fresh ground pepper
1 Tablespoon fresh thyme leaves, plus extra sprigs
2 ounces of Gruyere cheese, grated
9 X 13 inch baking dish (with 2" sides)
Directions
Step One
Preheat the oven to 375 degrees. Brush the bottom and sides of the baking dish with olive oil.
Step Two
In a medium sauté pan, heat 2 Tablespoons of olive oil and cook the onions over medium-low heat for 8-10 minutes, until translucent. Add the minced garlic and cook another minute. Spread the onion mixture over the bottom of the baking dish.
Step Three
Slice the potatoes (no need to skin them), zucchini and tomatoes in ¼ inch slices (they should all be about the same thickness). Layer them alternately in the dish on top of the onions, fitting them tightly, making only one layer. Sprinkle on top with salt, pepper, thyme leaves, and thyme sprigs and drizzle with 1 Tablespoon of olive oil.
Step Four
Cover the dish with aluminum foil and bake for 35-40 minutes and until the potatoes are tender.
Step Five
Next, uncover the dish, remove the thyme sprigs, sprinkle the cheese on top, and bake for another 30 minutes until brown. Serve warm.
Florida native Robin Draper is a columnist and owner of the award-winning "Blog of the Year" and "Best Travel Blog" and website, AuthenticFlorida.com, that features travel and lifestyle topics.
*Recipe adapted from the BarefootContessa.com